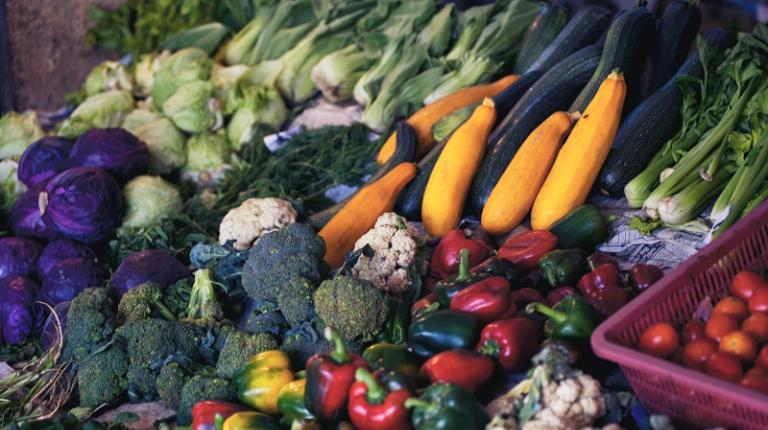 More than 60 of Australia's leading health experts have delivered a national blueprint today to cut the life expectancy gap between the wealthiest and poorest Australians.
Australia's Health Tracker by Socioeconomic Status (PDF, 900KB) lays bare the dramatic difference in preventable deaths between the top and bottom 20% of income earners, with poorer Australians living up to 6.4 fewer years* than the wealthiest Australians. And the gap appears to be widening.
Getting Australia's Health on Track 2021 (PDF, 2MB) outlines the urgent policy action needed to end the 18,000 extra deaths from preventable illness each year among poorer Australians.
Delivered by the Australian Health Policy Collaboration (AHPC), led by Victoria University's Mitchell Institute, Getting Australia's Health on Track recommends a sugar levy, curbs on junk food marketing to children, a reduction in salt in processed foods and a volumetric alcohol tax.
Lead author Professor Rosemary Calder from Victoria University's Mitchell Institute, and AHPC lead, said the time for action was long overdue.
"Eighteen times more poorer Australians have died from preventable illness in the past year than have died from COVID," Professor Calder said. "The policy solutions for this will cost a tiny fraction of what we have had to spend to fight COVID and will deliver significant health benefits and longer healthy years to most Australians.
"These are policies that have been implemented internationally and have worked. Australia needs to catch up and do more to help protect Australians from harm and reduce the burden on our health system."
The Tracker by Socioeconomic Status warns that even middle class Australians are 23% more likely to die early of a preventable illness compared to the top income earners. Without immediate policy action, the risks for preventable illness will remain above the 2025 targets recommended by the Australian Health Policy Collaboration.
"Without adopting policy change we will only see the gap in life expectancy widen between rich and poor," Professor Calder warned.
The health tracker looks at the key lifestyle health risk indicators that are red flags for developing chronic illness and preventable early death. Across health risk indicators those in the lowest wealth bracket have the highest levels of risks.
She said the difference in life expectancy between wealth groups was completely preventable.
"We are consistently seeing an improvement in health across almost all risk factors for our wealthiest Australians. These are people that have benefitted from education so they are more likely to have good health literacy and be able to seek out and understand health information. They have the funds to get the support they need to improve their health and well-being and they often live in areas that foster a healthy lifestyle such as access to outdoor spaces to exercise, low-cost fresh healthy foods and more primary health services."
Professor Calder said that for the first time Australia was developing a National Preventive Health Strategy which, if properly funded and implemented, could deliver real health improvements for all Australians. The policy recommendations in Getting Australia's Health on Track can help the Strategy to deliver on its potential; and the Tracker shows where the priority efforts through the Strategy should be made.
The 20% of Australians in the lowest socioeconomic communities, compared to the wealthiest 20% are:
1.5 times more likely to die early
70% more likely to be physically inactive
almost three times more likely to smoke
57% more likely to be obese (however, obesity rates are rising across all income groups)
twice as likely to have diabetes
80% more likely to die by suicide
twice as likely to be unemployed if they suffer a mental illness
more than twice as likely to have coronary heart disease.
Launched by AMA President Dr Omar Khorshid, Getting Australia's Health on Track recommends these measures:
introduce a 20% health levy on sugar-sweetened beverages
protect children from unhealthy food and beverage marketing through regulation
reduce salt in processed foods and promote potassium as a sodium substitute
implement consistent volumetric tax on all alcohol products
restrict late night supply and concentrated supply of alcohol
invest in development of evidence-based alcohol prevention programs in schools
invest in mass media and quit smoking supports, particularly among priority population groups/ communities with high smoking rates
implement a national physical activity plan, invest in active travel and walking infrastructure and enhance access through a voucher scheme
include physical health checks as part of mental health care plans
establish sustainable vocational individual placement and support programs nationally for people with moderate and severe persistent mental illness
establish systematic screening for biomedical risk factors.
*The 20% of men and women in the lowest income bracket are living 6.4 and 4.1 fewer years than the 20% wealthiest Australians. Low income men and women are living 7.4 and 5.8 fewer healthy years than the wealthiest Australians.
Getting Australia's Health on Track 2021 has been developed by the Australian Health Policy Collaboration, led by the Mitchell Institute – through expert working groups of Australia's leading chronic disease scientists, researchers and clinicians.
Contact us
Contributors: Broerse, J, Klepac Pogrmilovic, B, Brisbane, R, Sacks, G, Bolton, K, de Courten, M, Harper, T, Kypri, K, Livingston, M, Bauman, A, Maple, J-L, Batterham, P, Morgan, M, Mc Namara, K, Calder, R, Australian Health Policy Collaboration.