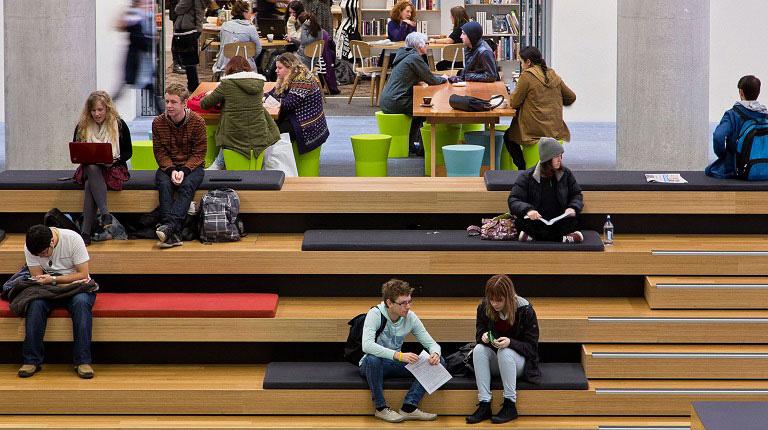 The Mitchell Institute's recently released report on educational opportunity discusses the number of young people missing out on education and training. As students receive their university offers this week, Mitchell's policy program director Megan O'Connell argues that all students need broader post school pathways and clear career advice to succeed.
It's that time of the year, when young people are awaiting their first-round university offers. Young people receiving a university offer of their choice will be celebrating, whilst other school leavers will be deciding what to do. It's important to keep in mind not all young people are university bound.   
Under 30 per cent of 20-24 year olds are enrolled in university, meaning that most young people are at best navigating the wide range of vocational education and training (VET) opportunities and, at worst, are missing out.
Disadvantaged young people, in particular, need to be able to source impartial careers advice. This advice needs to be relevant, given the pace of technological change.
Navigating education options can be confusing for young people. Evidence suggests disadvantaged students find it harder to navigate the process of provider and course selection. They are also less likely to have an informal network of people they can turn to for advice. A recent OECD presentation to the world economic forum highlighted the need for a well-trained, accessible network of career advisors – disadvantaged young people in particular need to be able to source impartial careers advice. This advice needs to be relevant, given the pace of technological change.
Pathways are crucially important for the quarter of all 19 year olds who do not finish Year 12. Young people need to have a range of effective pathways in further education and employment. VET caters to more young people from disadvantaged backgrounds, and provides a second chance to young people who haven't completed Year 12. Vocational education is also the education sector of choice for young people from remote and very remote communities. The promising news is that many of the young people in VET will complete. However, VET is often seen as less attractive than, and the poorer cousin of university education.    
High upfront fees for VET, and concerns about quality of offering are making VET an unattractive and unaffordable choice for many young people. Less 15 to 19 year olds are undertaking VET, and course offers for TAFE continue to slide. What's the result of this? By the age of 24, over 90,000 young people are not in education or work. 
We need to do more to create attractive, effective and accessible pathways to support all young people to succeed.
Megan O'Connell joined Mitchell in January 2016 as Policy Program Director and is committed to engaging in high quality research to assist in the development of meaningful pathways.  She has worked across the early childhood, school and tertiary education sectors, and a key focus of her work with Mitchell is developing policy to improve transitions across the education continuum.