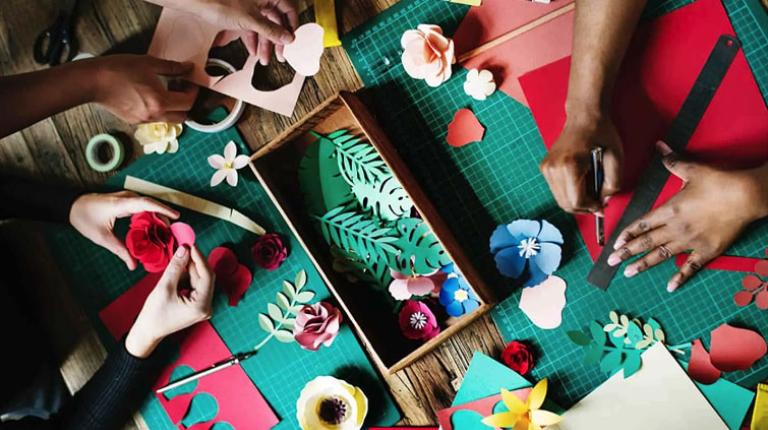 Young adults from 19-24 years old can understand their individual strengths and limitations. Engaging with different communities and setting and working toward personal goals can help grow their capabilities.
Infographic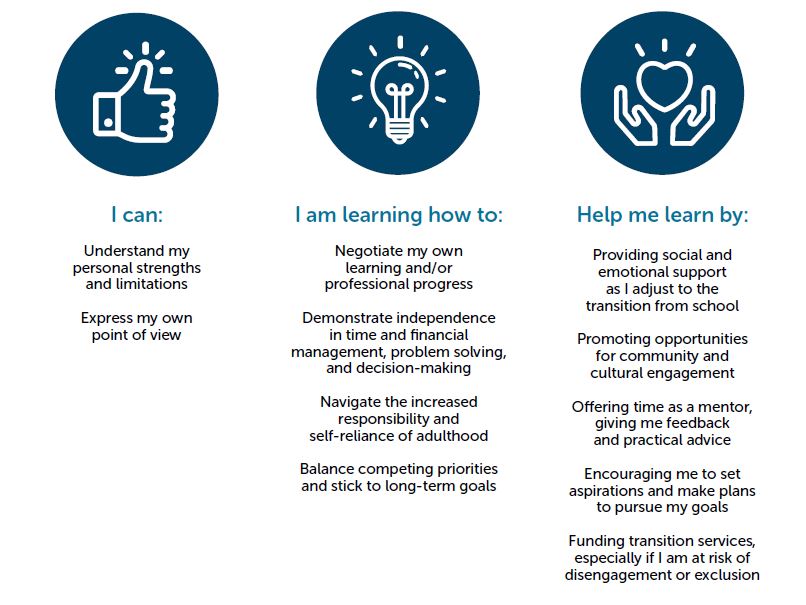 Infographic text alternative
I can:
understand my personal strengths and limitations
express my own point of view.
I am learning how to:
negotiate my own learning and/or professional progress
demonstrate independence in time and financial management, problem solving, and decision making
navigate the increased responsibility and self-reliance of adulthood
balance competing priorities and stick to long-term goals.
Help me learn by:
providing social and emotional support as I adjust to the transition from school
promoting opportunities for community and cultural engagement
offering time as a mentor, giving me feedback and practical advice
encouraging me to set aspirations and make plans to pursue my goals
funding transition services, especially if I am at risk of disengagement or exclusion.
There is also a larger version of this infographic in the PDF document on this page.