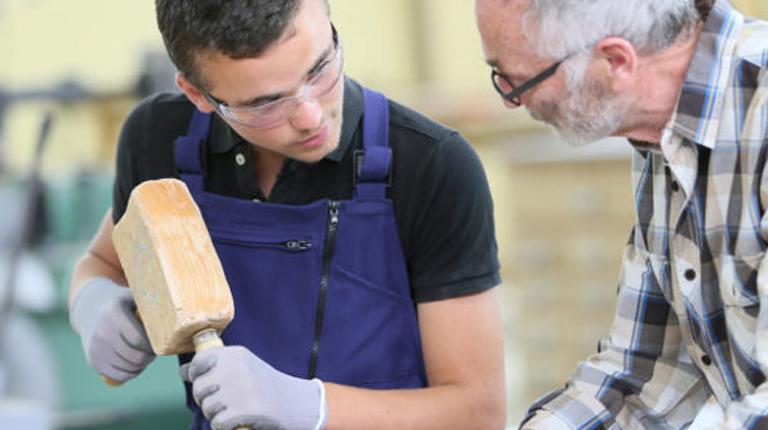 Mitchell Professorial Fellow Peter Noonan considers the future of vocational education and training if the federal government takes on responsibility for it, rather than it resting with the states.
Federal Minister for Education and Training Christopher Pyne has recently added his support to the proposal for the federal government to take over full responsibility for funding vocational education and training (VET).
Victoria and Western Australia are leading a Council of Australian Governments (COAG) process to consider a shift in responsibility for VET to the Commonwealth, provided states and territories are able to continue to operate their TAFE providers. COAG considered but rejected the same option proposed by the Commonwealth in the early 1990s and agreed on the current shared funding model as a compromise.
Pyne's support is significant, as the push for the Commonwealth to take over funding responsibility for VET has come as much from some state leaders and senior officials as from the Commonwealth.
The arguments for the Commonwealth fully funding VET
The major reason for the Commonwealth to take over VET funding is that the shared funding agreement is failing. As in many areas of service delivery, shared funding means that no single level of government is fully responsible and accountable.
Investment in VET is falling while investment in schools and higher education is growing strongly. Investment levels between the states vary widely and courses are funded very differently in different states.
As a consequence of this decline in investment, enrolments in government-funded VET courses fell by 3.5% in 2014 despite Australia's population growth and increasing skills needs.
Much has changed since COAG last considered VET funding responsibilities. The Commonwealth now regulates VET (except for state-based providers in WA and Victoria) but the states fund VET providers. There are inefficiencies and risks in separating regulation and funding in this way – for example, through differing but overlapping standards, audit processes and remedies for non-compliance.
The Commonwealth also now operates VET FEE HELP, an income-contingent loan scheme available to students in VET Diplomas and Advanced Diplomas. However, there is a high degree of interdependence between public subsidy levels and student fee levels on one hand, and income-contingent loan settings such as income thresholds, loan charges and repayment rates on the other. For example, low course subsidies and high fees can result in low repayment rates, which add to student debt that is unlikely to be repaid.
Setting subsidy, fee levels and repayment levels are therefore best performed by a single agency. As the repayment of debt is through the tax system, only the Commonwealth can perform all of these functions. This is why it makes more sense for responsibility to fall solely to the Commonwealth rather than solely to the states.
VET plays a critical role in national economic development, in productivity growth and workforce participation and as a direct and indirect contributor to growth in the export of goods and services – all core functions of the Commonwealth. This role was recognised in the communique released from the recent National Reform Summit.
Just giving the federal government responsibility isn't enough
There is little to be gained in just transferring VET funding to the Commonwealth under current policy settings. New policies are required so that VET and higher education work more effectively together, and to make sure that VET most effectively contributes to the Commonwealth's economic and labour market objectives. Ongoing and long-unresolved problems with VET quality and outcomes such as low completion rates must be tackled.
Long-term funding needs of the VET and higher education systems and the balance between the sectors also need to be assessed and a long-term commitment to tertiary education funding made.
The interests of the states in having effective and high-quality VET provision must be recognised. A Commonwealth takeover of VET funding does not mean state governments cannot continue to play a role in helping to shape VET policy and in influencing the level and pattern of provision in their states.
Whether the renewed interest in the Commonwealth assuming full responsibility for VET funding even translates into a concrete proposal remains to be seen. The formal position of the federal government is not yet known despite Pyne's comments. The opposition has to date been largely silent on the issue.
In the end only a clear and determined position by either – or both – of the major political parties is likely to finally resolve a long-standing weakness in Australia's tertiary education landscape.
Peter Noonan, Mitchell Professorial Fellow, Victoria University
This article is republished from The Conversation under a Creative Commons license. Read the original article.
Feature image: Shutter stock