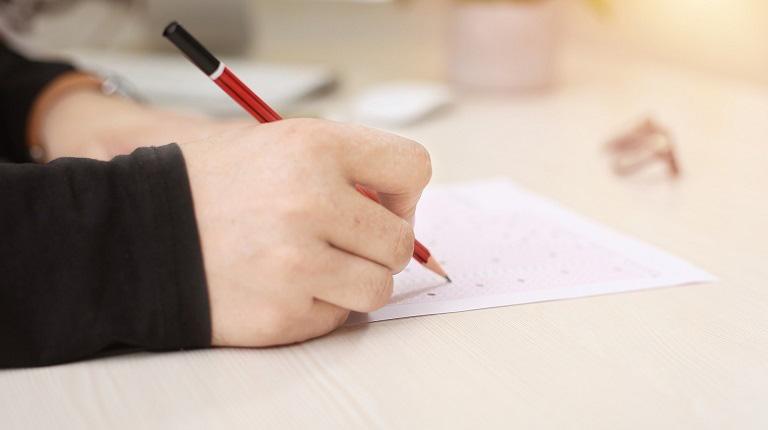 Gearing up for an election battle over education, Labor's policy pledges a substantial lift in funding through the final two years of Gonski, while the Liberals maintain that funding is not linked with improved results.
The government has not clearly indicated that needs-based, sector-blind funding is a priority going forward.
Some children need additional resources to succeed at school. Not all schools need more money, but some clearly do.
It is not a question about whether to invest in bold and meaningful education policy, but how to invest, where it is needed, and in the areas that are proven to have impact.
We need governments to settle on an effective, sustainable and equitable approach to funding education, with bold policy decisions that target resources where they have the greatest impact.
The priorities are:
clarifying the purpose of education

reducing the inequalities that appear long before children arrive at school

recognising and responding to the fundamental connection between learning and wellbeing.
Clarity about the purpose of education
Current approaches to education are not engaging for too many young people, nor are they adequately preparing young people to meet Australia's future workforce needs.
Young people will go on to do jobs not yet invented, using technologies not now developed and with patterns of working life we are not yet able to predict.
Literacy and numeracy are necessary but not sufficient preparation for young people. Education needs to equip students not just with knowledge, but with the skills, capabilities and attributes they will need to use that knowledge effectively.
Flexible, individualised and evidence-informed teaching and learning should develop student capabilities, tap into young people's passions and interests and apply knowledge in the real world. Some schools are doing this well, but it must be the norm and not the exception.
Teachers matter for children's outcomes; they must be skilled and supported to meet the learning needs of all the children they teach.
Schools do significantly better on standardised tests when they actively cultivate capabilities alongside subject knowledge.
Failing to drive innovation through and within education is a significant risk for the future, for individuals and for the social and economic prosperity of this nation.
Here's how the government can help improve the education sector:
Invest early
Around 63,000 children arrive at school developmentally vulnerable each year. Poverty and disadvantage substantially increase a child's risk of starting school behind their peers.
Schools must be equipped to help all children progress and achieve regardless of where they start, but it is more efficient and effective to invest early.
High-quality early education, complemented by evidence-based strategies that support parents to provide a positive home learning environment, can help ensure children start school on a more equal footing and deliver a strong return on investment.
Create school partnerships
No school can meet all the needs and interests of children on their own. Across the education system strong and sustained partnerships with families, communities, industry, researchers and other services are needed to enable schools to respond effectively to learning and wellbeing.
A genuine commitment to needs-based funding recognises the schools that do the heavy lifting when it comes to supporting children with additional needs. This is why funding matters.
A range of factors – poor health, poverty, mental health, substance misuse, family violence – make learning more difficult for many children and young people.
A recent Australian study found that there are a number of cohorts of marginalised young people who are more likely to go hungry, have poor health, experience bullying, have low engagement in learning and miss school more frequently.
There are proven models for fostering collaboration, like The Smith Family's school-community hubs and partnerships between business and schools. But collaboration requires sustained investment, enabling governance and leadership.
It will also require a system that allows schools to work together, rather than competing for resources or battling across sector lines.
Wellbeing cannot be separated from educational attainment and must be part of the investment plan for education.
What happens if we don't improve the system?
The consequence is a widening gap in the life chances for those who do not have the opportunity to develop essential skills and capabilities – and the potential for enormous downstream social and economic costs from lost human capital.
About a quarter of students are missing out at each pivotal educational milestone.
Australia's performance in international benchmarking tests is declining. We have fewer high performers and more low performers. Disadvantage is having a larger impact on educational outcomes than it used to.
We can't keep thinking about this equity issue as a problem with particular groups of students, parents, teachers or schools. It is a system problem.
The education system can do more to meet the needs of individual children and to build the capabilities young people will need to thrive in the modern world.
If governments are serious about addressing these problems and ensuring future prosperity, they can't ignore the evidence any longer.
 This article was originally published on The Conversation. Read the original article.