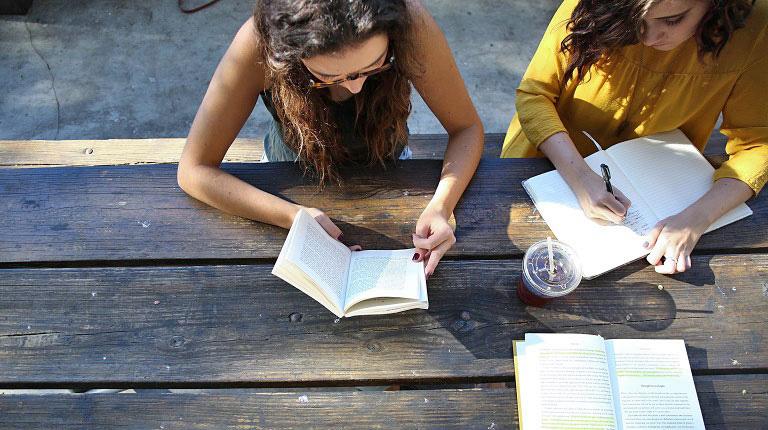 Teenagers from 16-18 years old can consider long term possibilities of their own and others' actions and form their own ethical viewpoints.
Thinking about solutions to situations when they have been wrong, and having opportunities to teach and mentor others can help grow their capabilities.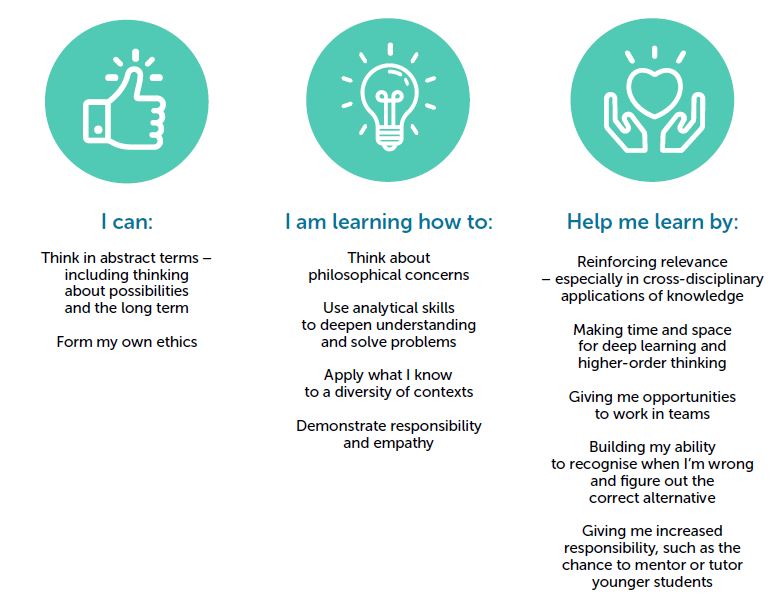 INFOGRAPHIC TEXT ALTERNATIVE
I can:
think in abstract terms- including thinking about possibilities and the long term
form my own ethics
I am learning how to:
think about philosophical concerns
use analytical skills to deepen understanding and solve problems
apply what I know to a diversity of contexts
demonstrate responsibility and empathy
Help me learn by:
reinforcing relevance - especially in cross-disciplinary application of knowledge
making time and space for deep learning and higher-order thinking
giving me opportunities to work in teams
building my ability to recognise when I'm wrong and figure out the correct alternative
giving me increased responsibility, such as the change to mentor or tuition younger students
There is also a larger version of this infographic in the PDF document on this page.