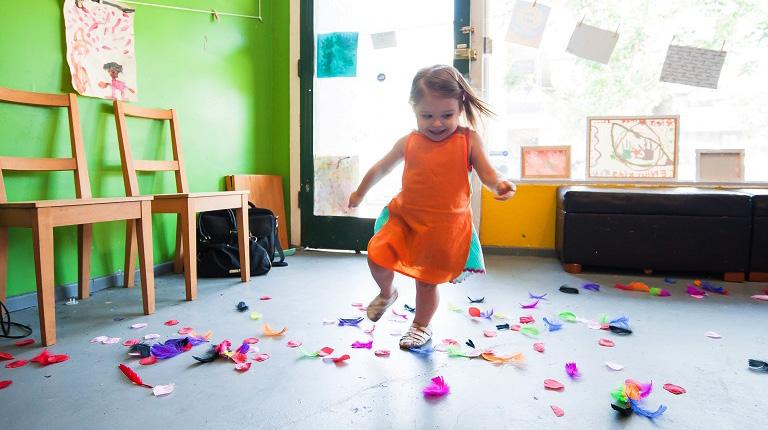 In the past 5 years, Australia has achieved near universal enrolment in preschool for children in the year before school. We can do the same for our 3 year olds.
A shared, national commitment to an additional year of preschool is a key strategy for reducing children's developmental vulnerability in the first year of school, and for contributing to the social and economic prosperity of Australia into the future. It is also an affordable and achievable policy reform for Australia.
Australia already has the foundations for a high quality preschool program for 3 year olds
Two thirds of 3 year olds are already attending some form of early education and care - the challenge is to ensure they all receive the right dose and quality, and to remove barriers to access for children not attending
Preschool programs can be embedded within the existing early education and care system
Our National Quality Framework and Early Years Learning Framework provides the foundations for high quality
A collaborative approach with shared goals and a long term plan are important for success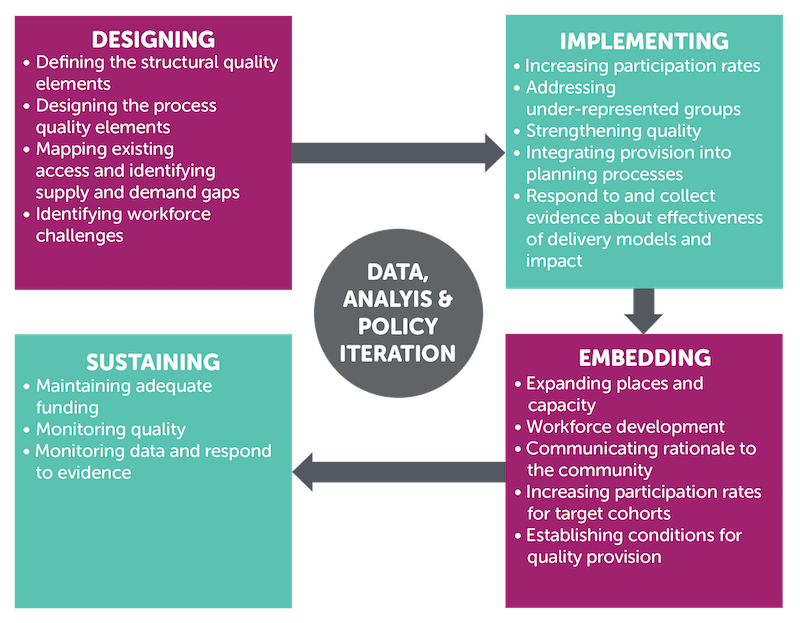 Infographic text alternative:
Infographic titled 'data, analysis and policy iteration'. It covers the following four categories: Designing - defining the structural quality elements, designing the process quality elements, mapping existing access and identifying supply and demand gaps, identifying workforce challenges. Implementing: increasing participation rates, addressing under-represented groups, strengthening quality, integrating provision into planning processes, respond to and collect evidence about effectiveness of delivery models and impact. Embedding: expanding places and capacity, workforce development, communicating rationale to the community, increasing participation rates for target cohorts, establishing conditions for quality provision. Sustaining: maintaining adequate funding, monitoring quality, monitoring data and responding to evidence.
Key recommendation
COAG should commission a scoping study into universal 3-year-old preschool programs for Australia. The study should be completed by the end of 2017 and should identify:
Delivery gaps and opportunities
Core process and structural quality elements
Strategies to address barriers to access for priority cohorts
Jurisdiction-specific implementation options
Improvements in data collection needed to track impact
Fact sheets in this series