VU Partner the Western Bulldogs had a great start to the AFL women's season at Victoria University Whitten Oval on Sunday 4 February.
The match between the Western Bulldogs and Fremantle Dockers was played out in front of a huge crowd of 8,500 at VU Whitten Oval. The Western Bulldogs beat the Dockers by a convincing 26 points final score 7-7 49 to 3-5 23. Bulldogs Captain Katie Brennan scored three goals, and Ellie Blackburn, Bonnie Toogood, Aasta O'Connor and Brooke Lochland all scored a single.
VU Sport was there on the day providing activities and fun for footy fans of all ages at the Western Bulldogs fan zone. The fan zone attracted large crowds who participated in a number of activities including the VU Sport skills and agility testing.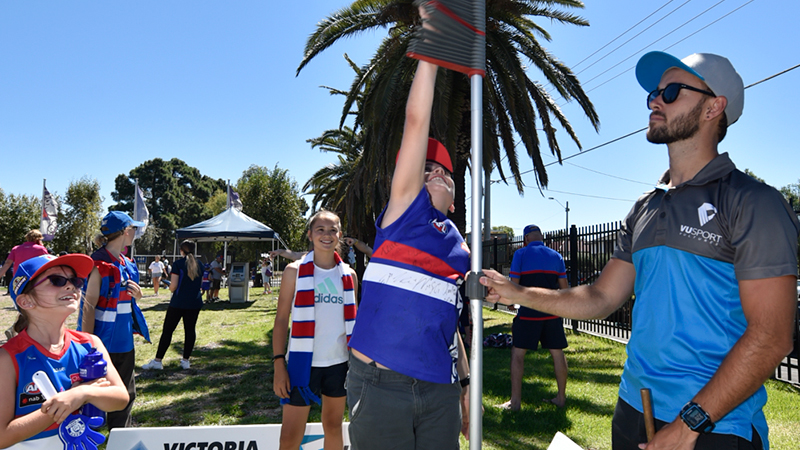 Western Bulldogs mural at VU Whitten Oval
VU graphic design student Peter Holmes designed and created a mural for VU Whitten Oval.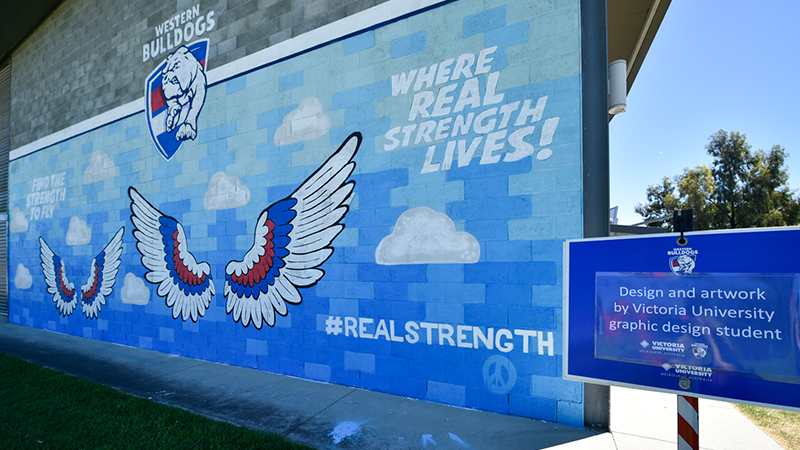 The next home game will be held at VU Whitten Oval when the Western Bulldogs take on Carlton on Friday 23 February at 7pm.
The Fan Zone will be back again so there will be activities for the whole family to enjoy.