The Smart Energy Research Group has the following aims:
assist the modern power engineers work with end-user applications and devices such as 'smart meters'
develop strategies for grid design and operation
address interconnection and intra-facing frameworks, which are networks within each individual substation of the grid such as generation, transmission, and distribution
undertake R&D projects in novel methods to cut bushfire risk from powerlines.
Research areas
We specialise in the following research areas.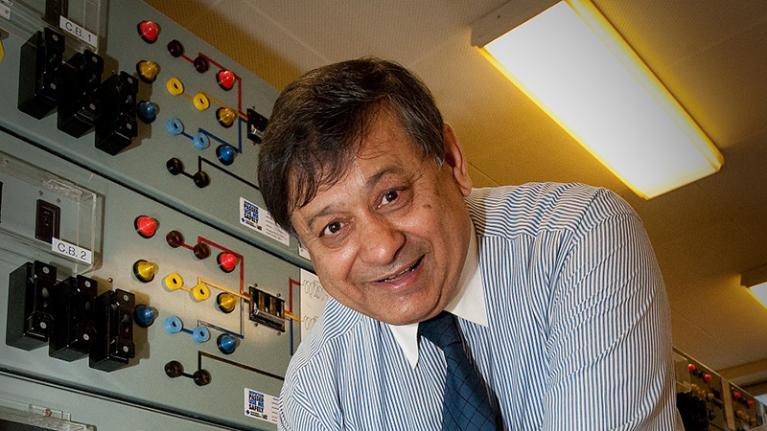 Research projects
Implementation of the IEC61850 International Protocol for Accurate Fault Location and Arc Voltage estimation in Overhead Power Lines
Investigation into the viability of an off grid highly reliable solar/hydrogen power solution
High performance Electric Vehicles
Experimental Analysis and Development of a Modern Secure Power System
Impact of Distributed Generation (DG) on Smart Grid (SG)
Advanced Transient Control of a Hybrid Solar/Diesel Electric Power System
Medium High Voltage Power Cables Testing and Diagnostics
Direct Current based microgrid/distribution/power system/grid Integration of DG
Power Quality Issues in Electric Power Distribution System
Experimental Analysis and Development of a Secure Power System
Investigation of distribution networks with non-conventional energy sources
Direct Duty Ratio Based PWM Technique for a Three-to-Five Phase Matrix Converter for Supplying Five-phase Two-motor Drives
Development of Islanding Detection and Load Shedding Processes
Embedded Generation Network Connection Assessment
Wind Farm Network Connection Studies
Wind and Solar Power Potential Assessments, and Cogeneration Plant Reviews
Transient Stability Study for Industrial Cogeneration Projects
Staff & students
Find out about our researchers, and access their biographies (via links).
Partners, funders & collaborators
We work with several organisations across private and public sectors.