Victoria University has consolidated its research activity.
From 2018 research of the Victoria Institute is located within the Institute for Sustainable Industries & Liveable Cities.
---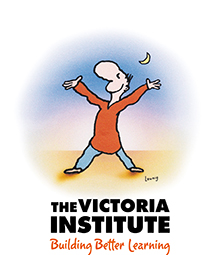 The Victoria Institute is a key research centre within Victoria University, with inclusive education as a key focus. The purpose of the Victoria Institute is for our research, engagement and education activities to contribute to raising expectations and opportunities for access, participation and success in education by diverse, disadvantaged and under-represented communities.
Our researchers work collaboratively with a range of government departments, policy makers, philanthropic organisations and community groups. Our central program focus on inclusive education anchors three themed project clusters:
Educational inclusion of students with chronic illness or disability
Educational alternatives for learning & wellbeing of marginalised students
Professional learning for educational inclusion, including through AVID
The Victoria Institute is connected with the College of Arts & Education and works in association with The Mitchell Institute and the Centre for International Research on Education Systems.
Aims
Our expert researchers are passionate about inclusive education and work on projects across the globe to produce comprehensive and reliable data to drive change.
Using a variety of trans-disciplinary research techniques, we are able to develop innovative solutions to complex problems. We seek to understand and contextualise the education-environment and consider how health issues impact a student's learning ability.
Our projects explore alternative ways of offering students from diverse, disadvantaged and under-represented communities an opportunity to learn.
Our research
The Victoria Institute comprises of three broad and overlapping research panels, containing several projects that provide a deeper understanding of the various elements impacting education disadvantage. They are:
Partners
We have strong local, national and international collaborations with schools and other educational institutions. We use these to evaluate the educational success of different teaching and learning approaches.
Our partnerships with world-class researchers and educators build the research capacity and output of Victoria University staff. We have active collaborations with:
The University of Texas El Paso (UTEP)
The University of Melbourne
The University of Auckland
Edith Cowan University
Contact us
Please contact us to find out more about the Victoria Institute, or if you would like to partner with us and become part of our research community.