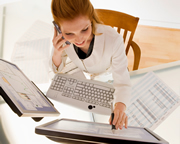 The Applied Mathematics research group specialises in applied mathematics, mathematical inequalities, networked control systems, and approximation and bounds in economics, and general applications across the engineering and science disciplines.
Areas of research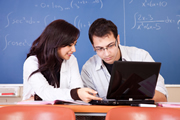 Our main focus is on interdisciplinary research and application of mathematics, statistics and operational research for solving problems. This includes:
complex dynamical systems modelling and analysis
reliable control systems design, robustness analysis, signal processing
mathematical inequalities and their applications in numerical analysis
information theory & coding
population dynamics
special functions theory and probability and statistics.
Research projects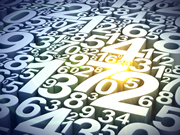 Networked control systems with large time-delay interval.
Accurate numerical approximations and bounds in economics, statistics and general applications across the Engineering and Science disciplines.
State filtering and parameter identification for nonlinear polynomial systems.
Approximation and bounds in a variety of areas including risk/ruin problems, actuarial science and populations.
Industry link
Our research group has projects linked with:
Logistics and Supply Chain Management Industries
National ICT Australia on Margin Statistics of High Throughput Sequencing (AMSI Industry Internship Program)
Our researchers
Our research students
Research undertaken by our current postgraduate students.
| Student | Thesis title |
| --- | --- |
| Alawiah Ibrahim | Some Inequalities Concerning Power Series and Their Interaction with Univalent Functions Theory |
| Andrew Downard | Measuring and Predicting Supply Chain Dyadic Relationship Success |
| Vijayakumar Sangam | Strategic Outsourcing of Supply Chain: The India Model |
We also pride ourselves with recent postgraduate completions of our research students.
| Student | Thesis title |
| --- | --- |
| Dr George Hanna | Cubature Rules From A Generalized Taylor Perspective |
| Dr Gabriele Sorrentino | Option Pricing in a Path Integral Framework |
| Dr Eder Kikianty | Hermite-Hadamard Inequality in the Geometry of Banach Spaces |
| Dr Carsten Sengpiehl | Towards the development of a holistic planning framework for a Logistics City-Cluster: A multinational modified Delphi Study |
Contact us
Professor Silvestru Dragomir
Group Leader, Applied Mathematics Research Group
Phone: +61 3 9919 4437
Email: sever.dragomir@vu.edu.au
Professor Peng Shi
Deputy Group Leader
Phone: +61 3 9919 6273
Email: peng.shi@vu.edu.au