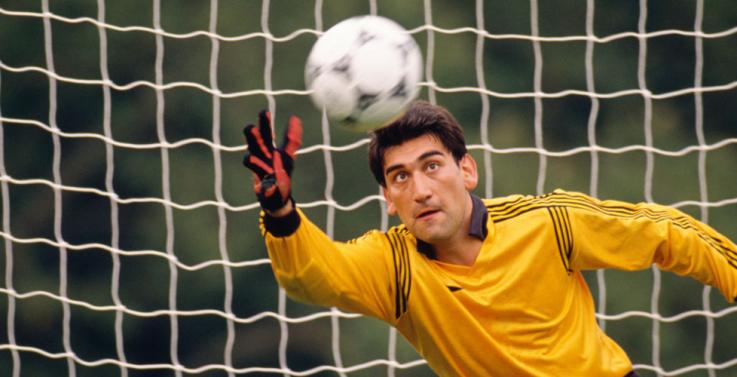 Victoria University has gathered leading football academics, historians and commentators from around Australia and the world to discuss all things football.
Associate Professor Rob Hess said the Worlds of Football II conference tackled historical and modern-day issues in Australian Rules football, soccer, rugby league and rugby union.
It ran 13 to 15 November at the MCG and Whitten Oval.
"It's an exciting meeting of minds with experts across the codes discussing everything from football's origins through its transformations over time, to some of the big challenges it faces now such as racism and fans behaving badly," he said.
Beginning the conference on 13 November was keynote speaker and England's National Football Museum director, Dr Kevin Moore, who discussed the place of football heritage in contemporary popular culture. Dr Moore has been director of the successful museum since the beginning of the project in 1997 and is also chair of the Sports Heritage Network, the professional organisation for all the United Kingdom's sports museums.
Victoria University academic Dr Matthew Klugman discussed the significance of Nicky Winmar's iconic anti-racism gesture during an AFL match almost 20 years ago while Victoria University's Dr Brent McDonald looked at the success of Pacific Island and Maori men in Australian rugby union. Other topics among the nearly 40 presentations included youth participation and retention, drug control policies, ugly parent behavior at junior matches and migrant legends in football.
ABC News journalist Paul Kennedy discussed his documentary on the drowning of 15 boys and men from the Mornington Football Club nearly 120 years ago. In researching the film he discovered writings from regional papers on the origins of "˜country football' played by the sons of pioneers, which included controversy and passion that would not be out of place today.
Meanwhile, SBS Sport journalist Les Murray and Sports and Editorial Services Australia's Roy Hay delved into Soviet archives and academic histories to shed light on why the Hungarian football team did not appear at the Melbourne Olympic Games in 1956 to defend their Olympic title.
See a full rundown of the conference program and abstracts by the Football Studies Unit.
The Football Studies Unit is part of the Sport and Culture Group, a collaborative group of scholars based in the School of Sport and Exercise Science at Victoria University. The group's aim is to advance critical understanding of sport through research and writings that explore the role of sport in local and global communities.