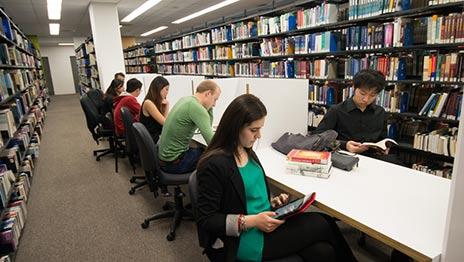 VU Library would like to say a big thank you to the more than 2,400 students and staff who completed our recent Client Survey.
Congratulations also to our 2015 survey prize winners, including grand prize winner Stephen Rothnie, who received a $500 gift voucher to spend at JB HiFi. As a library client and current student (Master of Business), Stephen is especially pleased with the loans service.
According to the survey results, we know that it is important to you that our staff are approachable and helpful, and that our services and facilities meet your learning and research needs.
The survey also identified what we are doing well and ways we can improve.
What we're doing well
According to the survey, you told us that our Library staff:
are fair, approachable and helpful
provide accurate answers to enquiries
are available when you need them.
You also let us know that you are happy with our:
face-to-face enquiry service
self-service facilities and opening hours
off-campus access to Library resources and services
printing, scanning and photocopying facilities
access to wireless.
Ways we can improve
We know that there are always ways we can improve our services & facilities, to better meet your learning needs.
It was particularly important that you have access to:
quiet places to study
places to work as a group.
We value your feedback and will work toward a solution to improve our facilities.
If you have any other ideas for ways we can improve, we'd love to hear from you.