Wednesday 29 October 2014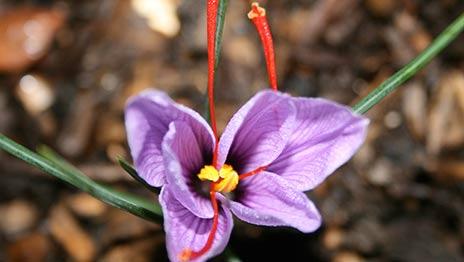 A new study will test whether a supplement from the saffron flower can help with weight loss.
Victoria University Dietetics researcher Jessica Danaher and her team are studying whether Satiereal - an extract of the stigma of the saffron flower - helps with weight loss.
"Unnecessary frequent snacking can lead to increases in body weight in the long term, and previous research has suggested that saffron may improve mood, reduce snacking and suppress the desire to eat," Dr Danaher said.
"If this proves true, saffron might be helpful as a supplement for people in weight-loss programs."
Dr Danaher is looking for women aged between 20 and 50 to participate. They must have a Body Mass Index of more than 25. They must not be pregnant, taking medications that influence metabolism, or be taking any appetite-suppressing supplement. Women who have had gastric band surgery or who have been diagnosed with an eating disorder are also ineligible.
The project requires four visits to Sunshine Hospital that will involve:
Filling in appetite questionnaires about food cravings and preferences
Analysis of body composition (fat mass, muscle mass and bone density)
Blood tests for satiety, the hormones that regulate appetite and other health markers
Nutritional assessments and activity reviews
Participants will be asked to take two pills a day for 12 weeks and to make note of their food intake and exercise over a couple of days each week. Some participants will receive the actual supplement and others will be given a fake treatment, or placebo, to ensure the results of the trial are accurate.
"We run visits in the mornings, as they require fasting overnight," says Dr Danaher. "We are flexible with times and can run visits Monday to Saturday."
There are no known side effects of the supplement, which is already commercially available.
The visits will be at the Western Centre for Health, Research and Education at the Sunshine Hospital (off Furlong Road).