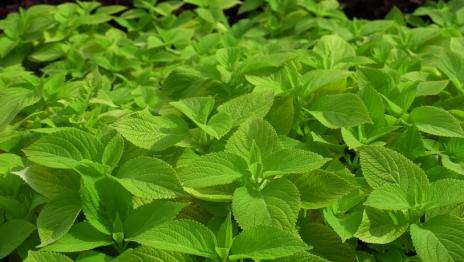 College of Health and Biomedicine researchers are investigating the appetite suppressant and anti-obesity properties of an Indian herbal extract.
Dr Xiao Su, Associate Professor Michael Mathai and Honours student Hayley Loftus have begun clinical trials to test the appetite suppressant properties of Coleus forskohlii extract, as well as its effect on central obesity and risk factors of metabolic syndrome.
Dr Su said 36 participants had already enrolled in the 12 week trial, with some starting tests this month.
"This project has attracted strong participation from Victoria University staff and students as well as local community members who've volunteered," Dr Su said.
Changes in appetite will be assessed using standard visual analogue scales and blood hormone level tests. Researchers will also analyse lipid profiles and blood glucose levels.
Coleus forskohlii is an Indian indigenous plant belonging to the mint family. The plant has long been used in traditional Ayurvedic medicine for the treatment of respiratory disorders, heart failure, hypertension, insomnia, psoriasis and eczema.
The plant's medicinal properties are attributed to a compound known as forskolin, which several studies have shown to increase the metabolism of fatty acids in both rodent and human fat cells.
Anyone interested in volunteering for this study should email [email protected] or call Dr Su on 9919 2318.
---