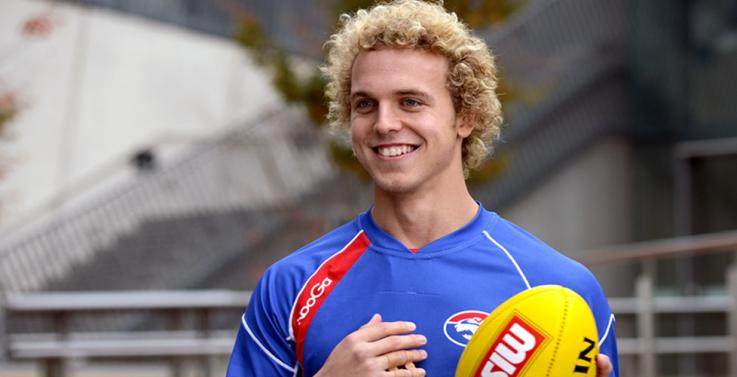 Victoria University and the Western Bulldogs today announced an historic multi-year partnership which will see the Footscray Bulldogs play at Victoria University Whitten Oval from 2014.
The Western Bulldogs VFL team will be named Footscray Bulldogs and Victoria University, as the Major Partner of the VFL team will have the first naming rights of Whitten Oval.
Underpinning the relationship will be science expertise and capability to help athletes achieve improvements in an ethical, moral and responsible manner.
Professor Peter Dawkins, Vice-Chancellor of Victoria University said "as a world-class sport University, we are excited about the partnership. It will set the benchmark for what sport partnerships should be - sharing the outcomes of applied sport science research, engaging with the local community and developing players in responsible ways".
Simon Garlick, Chief Executive of the Western Bulldogs said, "Today's announcement is one that proudly embraces our heritage while equally heralding the brightest of futures with the Club signing a significant partnership with leading sport university, Victoria University.
"The partnership makes perfect sense. It provides the Dogs with the unique opportunity to tap into world class sports science and elite sport best practice - right here in our heartland".
A unique 'knowledge exchange' relationship, understood to be an AFL first, will be central to the partnership aimed at providing a competitive edge to the Dogs while building best practice research, education and training opportunities for Victoria University students.
Professor Dawkins said "We can also call upon our well established international networks and have secured the support of Professor Clyde Williams, an acknowledged world leader in sport science who is based at Loughborough University in the UK, to be a member of a Joint Innovation Committee".
The Bulldogs Board recently made the decision to name the VFL team the Footscray Bulldogs after considering the views of Members who were asked by the Club to provide feedback on their preferred option - Footscray Bulldogs or the Western Bulldogs.
Footscray Bulldogs was overwhelmingly the most popular choice amongst the 3,000 Members who participated.