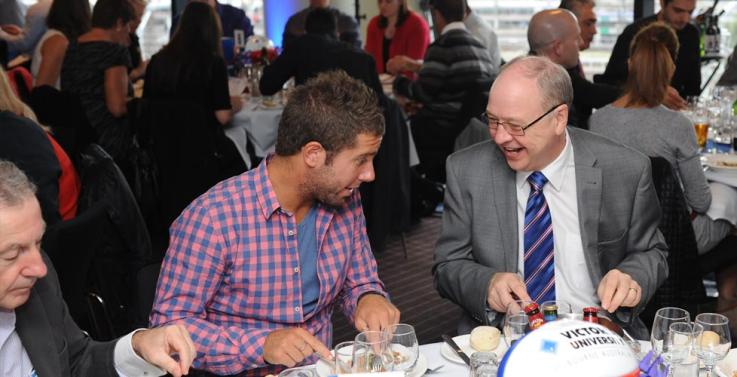 You've seen him on TV and you might have even seen him around campus. Chris Cavanagh is VU's celebrity chef, battling it out in the finals of My Kitchen Rules.
"Growing up, sport was always a part of my life. By my teen years, music and food became my other passions. I love the challenges that sport can offer and the creative outlet that music and food provide.
I chose to study at VU because I am very interested in Sport Psychology and Exercise Physiology and the University has a great reputation for sport-related courses.
Short term, I'd like to complete my undergrad studies and figure out which path I want to go down. Long-term, I hope to do postgrad study in Sport Psychology or Exercise Physiology.
Since being on My Kitchen Rules, I would like to somehow incorporate food into my passion for sport.
The whole MKR experience has been an awesome adventure! I've been busy doing publicity and promo events. For this reason, I chose to study part time this semester because I don't think I could have handled a full work load plus everything involved with the show.
VU has been very accommodating and understanding while I've been competing on the show, particularly with all the classes I've been missing!"
Join us as we cheer on Chris and his cousin Sam on Network 7's MKR. Check out news and videos on the MKR website.