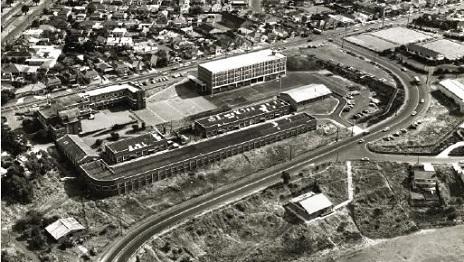 For more than 90 years, Victoria University students and staff have achieved success in their chosen field.
A historical display at the Footscray Park Library (level 2 near the service desk) showcases the history of the university, the achievements of VU sports teams and the academic publications of VU staff.
Exhibits in the display cabinet located next to the service desk retrace the history of the university:
photos of staff on the opening day of Footscray Technical College in 1916 and of the Footscray Park campus in 1966
university publications such as a prospectus of Footscray Technical College dating back to 1932, 1982 Handbook of Footscray Institute of Technology, and 1989 annual report of Footscray Institute of Technology
editions of SEED (a periodical of the Student Representative Council of Victoria University of Technology), 1975 Orientation Manual by Footscray Institute of Technology Student Council and 1997 Survival Guide by Victoria University Student Union
commemorative publications such as The Making of a University and 90 years 90 legends.
Visitors can also discover VU sports history and achievements with various trophies, banners and pendants on display, and VU academic publications. The exhibits include:
a Basketball Trophy which the Footscray Technical School basketball team won several times in the 1960s
trophies won in various sports such as table tennis, netball, volleyball, golf and rowing
about 50 academic publications by VU authors in various fields – including publications dating back to 1992 such as Footscray Recreation Study to recently published books such as Exile: The Lives and Hopes of Werner Pelz by Dr Roger Averill which won WA Premier's Book Award for non-fiction.
View the historical display during Library opening hours or as part of the library tour on Open Day, Sunday 24 August.