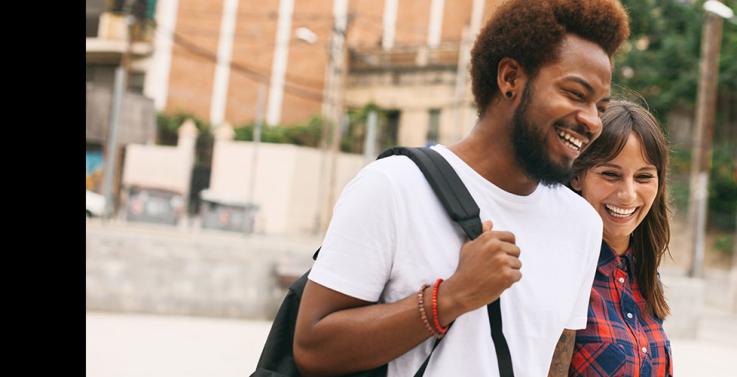 One of the state's most significant moves to grow skills and jobs across the west of Melbourne was unveiled with the launch of Victoria Polytechnic as Victoria University's TAFE division.
Vice-Chancellor Professor Peter Dawkins said VU has a long history of cultivating success in Melbourne's west and a Polytechnic will provide the right tools for innovative skilled industries.
"It is no secret that TAFE has taken a hit in recent times due to a number of things like government reforms, training quality issues and changing markets for skilled jobs," Professor Dawkins explained.
"Victoria Polytechnic is a bold enterprise that will build on the University's foundation of providing opportunities and success for communities across the west."
Minister for Training and Skills, The Hon Steve Herbert applauded the University's initiative, saying the move to Victoria Polytechnic is a clear signal of VU's intention to revitalise TAFE in Melbourne's West and reinforce its reputation as a high-quality provider with industry relevant training.
The news, which comes just shy of the University's 100th birthday, follows enhanced collaboration with local employers and industry experts who share the aim to develop skills and knowledge that industry and communities need, and encourage innovation to support development of industries of the future.
The University's Vice President of Vocational Education, Mr Grant Dreher will head up Victoria Polytechnic. Mr Dreher said his focus is on big picture growth for industry and support for the next generation of skilled workers that will in turn support growth in the west of Melbourne.
"We have been looking at how we can best use our tried and tested expertise to develop a new approach to blended learning that responds to the needs of modern learners, industry, educators, and experienced people looking to grow in the workforce," Mr Dreher said.
"The distinct courses at VPoly will prepare students for the workplace and provide pathways into Higher Education programs if that is where their ambitions lie.
"We're about relevance and currency in changing times—making sure students not only learn hard skills to satisfy a qualification but also the soft abilities needed to aid their real world success."
Victoria Polytechnic was launched at the University's world class trade-training centre in Sunshine on Tuesday 15 December. The new entity will focus on specialist delivery of National Training Package qualifications and State-based programs from Certificate I through to apprenticeships and traineeships, and diplomas and graduate certificates.
Mr Dreher said this may be considered a daring move by some but in fact follows the University's legacy of challenging attitudes and avenues for improving education opportunities in the west.
"We have proven strengths in working with educators and industry for almost a century and we're always driving towards better outcomes, both in formal learning, informal learning and in the workplace.
"But it is not enough to be robust and driven. We need to also be agile to meet ever-changing demands of our students and industry clients, and interconnected with industry and communities to make sure our training leads to lasting jobs."