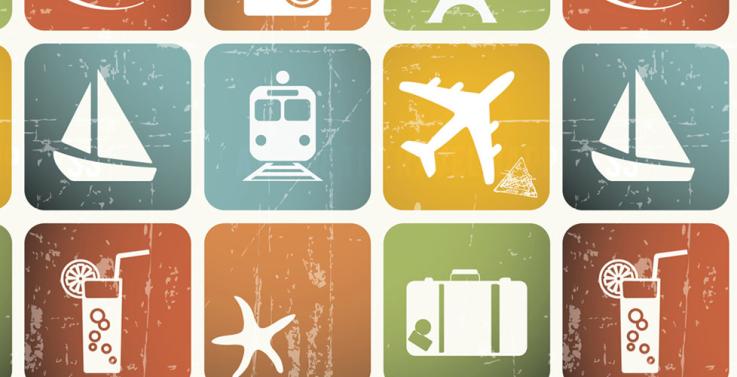 A new ebook co-authored by Victoria University's Dr Sebastian Filep offers 36 rules for the perfect trip away.
Honorary Research Fellow Dr Sebastian Filep explained Vacation Rules focused on people rather than destinations.
"It looks at the psychological factors that determine whether you will have a successful trip away," he said.
Dr Filep wrote the book with Rod Cuthbert - Founder of Viator and CEO of Rome2rio - after being approached by Mr Cuthbert for his expertise on tourist behaviour and positive psychology research.
Mr Cuthbert said when planning a holiday we too often focused on the destination.
"We look at things like what hotel you are going to stay at, who you are going to fly with – practical issues like that," he said.
"It's natural to think they are the things that will determine whether you have the perfect vacation or not but we don't think that's the case: We think they are secondary and the principle determinants of the success of a vacation are actually psychological."
Dr Filep agrees.
"It goes beyond the idea of hopping on a plane and looks at the psychology of travel to look at how can you maximise your wellbeing through your vacation," Dr Filep said.
The rules are simple – but grounded in science – drawing on research in tourist and leisure behaviour and positive psychology and made accessible to the general public.
Dr Filep's favourites include:
Do less. Enjoy more: Don't add stress to your life with a complex itinerary; you will take in more by doing less.
Who you go with matters more than where you go: Choose your travel companions wisely; nothing enhances a trip more than the right companions.
Shop for meanings, not just things: Shop wisely; meaningful experiences provide more long-term happiness than physical possessions.
Be optimistic: Stay positive; if your flight is cancelled or delayed, remember that a pessimistic approach to finding a solution is likely to be self-fulfilling.
So, are Dr Filep's own holidays enjoyable?
"Mostly," he laughs. "But I will definitely stick to the rules at the back of the book."
As well as being Victoria University Honorary Research Fellow, Dr Filep is Tourism lecturer at the University of Otago in New Zealand. He specialises in tourist behaviour, positive psychology and wellbeing research. His major academic works are: Tourists, Tourism and the Good Life (Routledge, 2011) and Tourist Experience and Fulfilment: Insights from Positive Psychology (Routledge, 2013).
See the Vacation Rules website for more.