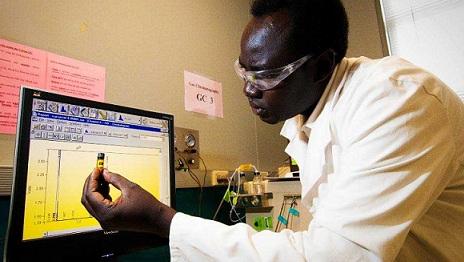 At a recent research database workshop organised by VU Library, Jean-François Desvignes-Hicks, Thomson Reuters Solutions Consultant, presented the Web of Science Research Tools available to facilitate research monitoring and improve research profile.
Some of the tools available to researchers include:
Creating an alert to keep track of research conducted in their area of interest. Researchers will be notified when a new article on a specified topic or by a specific author or organisation is published.
Citation alerts enable researchers to receive an email notifying them when their work is being cited giving an indication of the impact of their research.
Ranking search results by number of citations allows researchers to assess the citation profile of an author or organisation.
Related record search produces a list of articles containing the same references which enables a researcher to see the relationships between articles with the same citations.
Exporting of search results to referencing software such as

Endnote

or saved on-line to an

Endnote

Web account.
ResearcherID is an on-line tool through which a researcher can create a research profile which allows them to manage their publication list, track their times cited counts and accurately measure their h-index.
Integrating ResearcherID with ORCID (Open Researcher and Contributor ID) allows researchers to identify potential collaborators as publication data can be exchanged between the two systems.
All of these tools are available in the Web of Science database which can be accessed through the library database page.