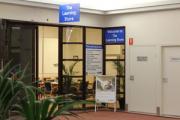 Our nationally accredited retail course will provide you will the skills, knowledge and confidence to successfully apply for any entry level position into retail and start your exciting career in the retail industry.
Over 10 days you will learn all you need to gain confidence and be ready to apply for a position in a retail organisation and gain assistance in completing the application process. Work experience will be an optional part of this course.
Training will cover topics such as:
Communication skills and techniques

Work effectively in a retail environment

How to operate retail equipment

How to organise and maintain a retail workplace

Apply safe working practices

Retail interview workshop, getting you job ready!
Information session
If interested, you must attend an information session on Monday 11th July from 11 -12 at the Learning Store @ Highpoint - see directions below. In this session, you will be given an overview of the course and will complete an application form.

When and Where?
The course will run from Wednesday 13 July until Friday 22 July. It will be held at The Learning Store @ Highpoint, professional suite 1, level 4, Highpoint Shopping Centre, Rosamond Road Maribyrnong.

Cost
This course is funded by Skills Victoria and a concession fee of $105 for eligible Health Care card holders is required.

How to Apply
If you are interested,please register your interest by emailing [email protected]or by phoning 0431 656 360 by Friday July 8. You must also attend the Information session on Monday 11 July, at 11am.
The Learning at Highpoint store is located at
Professional Suite 1, Level 4, Highpoint Shopping Centre. Proceed to level 4 via the lift or stairs near the Highpoint Customer Service Desk on level 3.