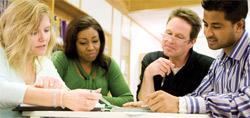 Looking to work in hospitality?
Get started with these short courses at our Learning Store:
Level 1 Food Hygiene:

Monday, 30 January 2012

$125.00
Responsible Serving of Alcohol:

Tuesday, 31 January 2012

$115.00

The Learning Store, Highpoint is located at:
Professional Suite 1, level 4, Highpoint Shopping Centre. Proceed to level 4 via the lift or stairs near the Highpoint Customer Service Desk on level 3.