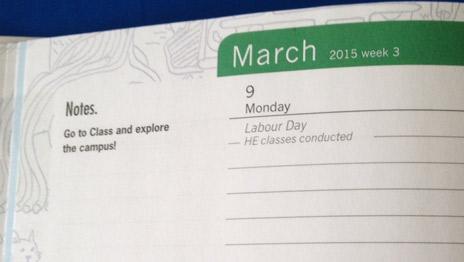 Classes for Higher Education (HE) students will be running on Labour Day, Monday 9 March, unless otherwise advised by your lecturer.
Students enrolled in Vocational Education (VE/TAFE) courses normally get the day off but check with your teacher if you are unsure if your class is running.
Service areas, including the Student Service Centres, Student Contact Centre and Library, will all be open on Labour Day.
Further information on public holidays and semester breaks can be found on the academic calendar page.