Wednesday 17 October 2012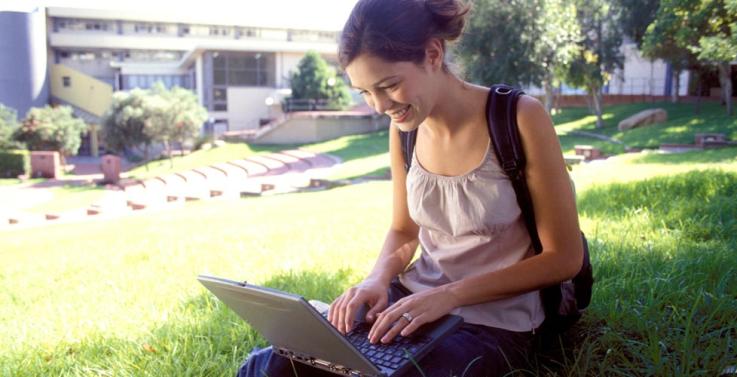 Experts predict bricks and mortar universities will be replaced by 'clicks and mortar' online study, but is it true?
In an article published on The Conversation website, Victoria University's Professor David Lamond has explained why it may not be the case.
Professor Lamond said while the sudden popularity of online learning was significant it was premature to write off the need for campuses entirely.
He said current predictions of empty universities were reminiscent of predictions on the demise of the central business district in the 1990s.
"With teleworkers working from home and sending the fruits of their labour across the internet, people said the CBD would become redundant," Professor Lamond said. "But of course, these prophecies were proved greatly exaggerated."
He said there were two significant reasons why the university campus, like the CBD, would survive.
"First, humans are social and political animals that need spaces to interact with each other. Just as Facebook and Twitter have not stopped people congregating in public places to socialise, online education won't mean students will stop going to a university space to learn," he said.
"Second is the edifice complex of university Vice Chancellors – a 'my building is bigger than your building' mentality. Universities will continue to compete to attract students and academics by building ever more impressive facilities."
But how should university campuses change given the new dynamics of online education? And can the edifice complex – the desire for great spaces – be harnessed to create a learning environment fit for the 21st century?
Professor Lamond said the transformation in university learning and new ideas and technologies brought great opportunities.
He said an example of a step in the right direction was the creation of collaborative learning spaces, often referred to as 'learning commons', like those at Victoria University.
"These spaces are much more suited to the new dynamics of online and student-centred learning than the lecture theatre," he said. "The lecture theatre supports a one-way style of teaching, where learning commons provide a space for dialogue."
Learning commons are also able to take advantage of mobile IT capacities and wireless connectivity. These new learning spaces enable groups to interact using laptops and iPads, incorporating a variety of audio-visual equipment and interactive displays.
Professor Lamond said along with learning commons and fewer large lecture theatres, universities also need broadcast studios for developing video content for virtual classrooms.
"If universities are to be the future of education rather than relics of the past, they do not need to have a campus on every corner but, rather, be accessible wherever our learners are, at times and in forms to meet their learning, social and psychological needs," he said. "Above all else, students must be at the centre of this new architecture."
Read the full article by Professor Lamond on the Conversation website or see him streamed live Monday October 21 from the Conversation's Canberra Symposium on the future of higher education with Tertiary Education Minister Chris Evans at theconversation.edu.au/