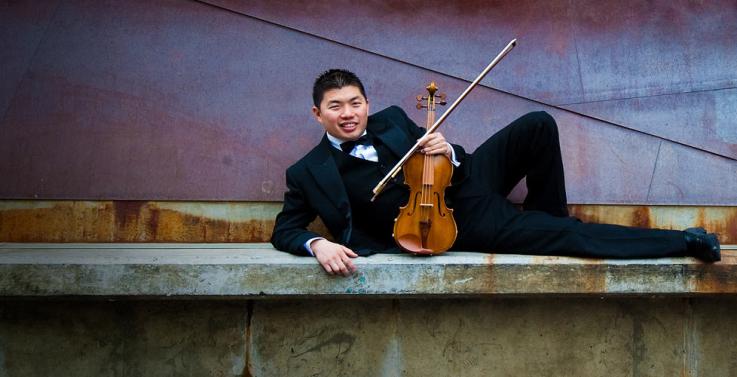 An award-winning Victoria University PhD student with a passion for community service has been named international student of the year by the national body representing Australia's 500,000 overseas students.
Garry Kuan, a Footscray resident who left Malaysia in 2008 to study a PhD in sport psychology at VU, received the award from the Council of International Students Australia (CISA) in Brisbane last week.
"I was thrilled to be selected since there were so many other deserving candidates from other universities," he said.
The award recognises the significant contributions Garry has made to the community and the University, as well as his academic excellence.
A part-time VU lecturer and tutor, Garry is currently completing his doctoral thesis titled 'Music, Imagery Training and Sport Performance.' His research has already received numerous national and international sport psychology awards, and has helped improve the performance of some of Australia's leading athletes, in particular in shooting and weightlifting.
Garry will fly to London later this week to present findings of his research to the world's leading sport scientists at the pre-Olympic convention, before helping to prepare some of Australia's best athletes for their Olympic events.
"I was accepted to other universities in the US and Asia before I left Malaysia, but I chose VU because my supervisor, Professor Tony Morris, is a pioneer researcher and writer in sport psychology. I also chose Melbourne because it has a wonderful cultural diversity."
With his passion to serve both local and international students, Garry is part of VU's governing University Council and several other University committees, and has won awards for his many other leadership and volunteer roles at VU. Garry was also recently selected as one of 20 international university students to join the City of Melbourne's new EDGE program for international student leaders.
Garry, a London College of Music-trained violinist, plays with the Melbourne Symphonic Orchestra and Newport Fiddle Orchestra. Over the past few years he has offered free weekly violin lessons at VU, and has now taught more than 100 people to play, ranging from pre-schoolers to 70-year-olds. In addition, Garry raises money for children's music therapy programs and has organised a mission trip with his local church to donate violins to a refugee camp in Burma.