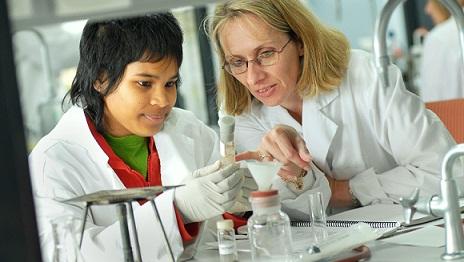 Submitting research outputs to the VU Research Repository which is an open access repository can increase research impact and visibility.
Research outputs within the research repository can be accessed worldwide through search engines such as Google, Trove and OAIster. This is the case for the current top four authors of VU Research Repository namely Gary Fryer, Anona Armstrong, Berwyn Clayton and Dorothy Bruck.
Researchers depositing full-text items to the repository can measure the impact by tracking and reviewing the number of times their papers are viewed and downloaded. Submission to the repository also enables researchers to meet recommendations of funding bodies, including ARC and NHMRC, to deposit research publications in an institutional or subject-based repository.
Material accepted for submission to the repository include:
Refereed scholarly and research articles and literature, and contributions by current Victoria University staff and students at the post print stage (this is subject to the agreement of the publisher)
Doctorate theses and Masters by Research degree theses by Victoria University students
University related research material such as books, working papers, discussion papers, government submissions, reports and inaugural professional lectures.
Contact the librarians at [email protected] about how to submit your material. Note you can also include papers you've co-authored with colleagues from other institutions.