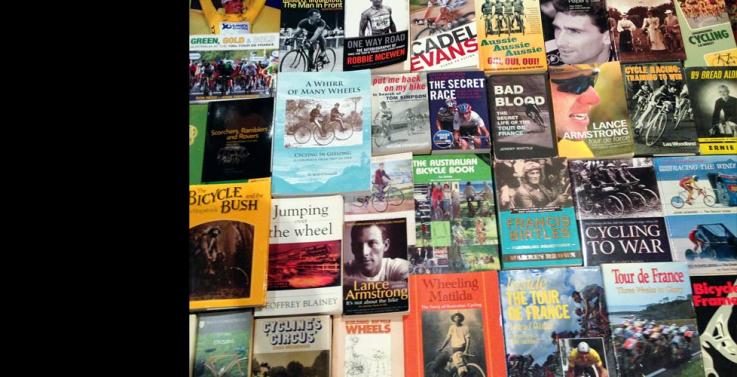 A Victoria University health researcher becomes new media columnist on all things cycling.
Associate Professor Craig Fry has become Victoria University's first dedicated columnist on The Conversation website with his new column 'Pushbikewriter: riding through the past, present and future of cycling'.
His posts will explore cycling issues at every level from recreational riding to major cycling events like the Tour de France, doping and other ethical issues, infrastructure planning and traffic safety, cycling sub-cultures and curious snippets from Australian cycling history.
Associate Professor Fry, from the university's Centre for Cultural Diversity & Wellbeing, said he was keen to take on the new challenge and bring academic insight to the popular pastime.
"Cycling issues attract significant public interest and are becoming more prominent in the spheres of sport, health and wellbeing, environment, politics and cultural studies," he said.
"The Conversation has never had a columnist in this area but with so many interesting issues to tackle, I am pleased to be the first."
The site's editors said Associate Professor Fry was well placed for the column due to his health research background and deep knowledge of the historical, cultural and social place of cycling in Australia, which he has written extensively on.
You can follow Craig's column via RSS feed.
His previous 12 articles on The Conversation have proven popular and been regularly republished by SBS Online, Cycling Central and other news outlets. They display his excellent writing skills and keen sense for identifying crucial public policy questions.
The announcement comes as Victoria University has just recorded its 1 millionth reader on the website since joining three years ago. The 104 Victoria University academic authors on the site have written 266 pieces on a wide range of topics from water recycling to pop culture and important debates on health and education. Sports stories account for many of our best-read articles, while our most-read article of all time remains 'Sex before sport: does it affect an athlete's performance?' by Professor David Bishop with more than 43,000 reads.
You can see the full list of Victoria University's Conversation stories here.
To keep up to date on what's happening on The Conversation you can subscribe here to the free daily newsletter for the top stories.