Tuesday 13 September 2011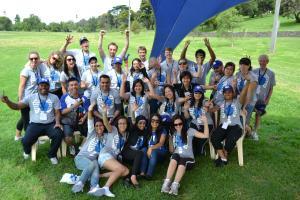 The Campus Host program is a volunteering group who assist with major university events such as Orientation, Safety Week and much more. The Campus Host Program is a group where you get out as much as you choose to put in, with nothing to loose and everything to gain!
The Student Life team are currently recruiting students to be part of 2012 Orientation across all campuses at Victoria University. Your initial role as a Campus Host will be to support first year students throughout there first days on campus. From then onwards the choice to continue with the program is up to you. You will have the opportunity to help make campus life as exciting as possible for 2012 whilst working with your campus Recreation Officer.
As a Campus Host you will have the opportunity to;
Share your knowledge of life at Victoria University

Build friendships

Connect with new and current students

Get involved in our ongoing line-up of events and activities

Develop and expand your skill set with a variety of free leadership training and workshops

Get involved in our paid Students As Staff program.


After Orientation you will also receive a certificate of recognition and you will get to keep the funky host t-shirts we'll give you. All of our activities include complimentary catering for our amazing team of volunteers.
If you are interested in becoming a Campus Host or would like more information please email [email protected] with your expression of interest or any questions.