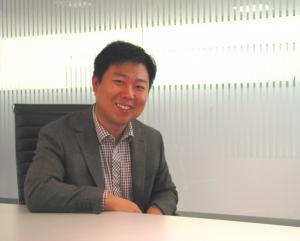 Geordie Zhang says he had no idea what he was getting into earlier this year when he signed up for the Three-Minute Thesis competition.
"I thought, oh well, why not? It's only at the faculty level," he recalls.
The contest, hosted by the university's Office of Post-Graduate Research, invites doctoral candidates to present their thesis topic to a non-specialist audience in less than three minutes.
When Zhang won the faculty heat's people's choice award, explaining his thesis on prioritising competing uses of broadband communication, he says he had to pinch himself.
Then he faced a university-wide competition "weak in the knees" and won the first prize of $2,000.
A month later he had to cut his Chinese honeymoon short, fly to Perth amid freak storms and Qantas industrial action and face 42 competitors from universities across Australia, New Zealand and Fiji.
"It felt a bit like going to the Olympic Games," he says. "The experience was absolutely amazing."
But while the atmosphere was overwhelming, Zhang says his training from VU staff leading up to the event had prepared him well.
"I was really scared at the VU heats and finals but by the time I got to Perth I was so well prepared I could actually enjoy being up there performing "" enjoying that three-minute moment," he says.
Zhang says the 3MT competition is very useful for postgraduate research students to develop a clear sense of focus for their ideas.
"It's so easy to get lost in postgraduate research: sometimes it's like you have so many trees you forget which forest you are in," Zhang says. "But 3MT forces you to clarify your ideas."
He says he is grateful to all those who helped him prepare for and supported him during the competition.
Zhang studies in VU's Centre for Telecommunications and Microelectronics.