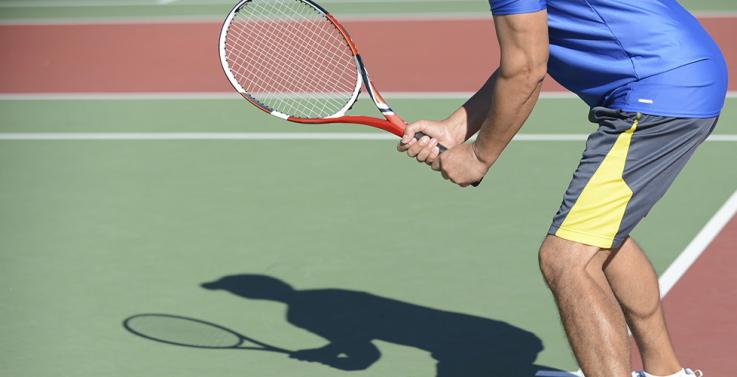 Sports data scientists say modern tennis players are taking longer to crack the top 100 than in the past, meaning the days of teenage champions may be gone.
A study by Victoria University's Institute of Sport, Exercise & Active Living, the Australian Institute of Sport and Tennis Australia used 35 years of historical rankings data to uncover long-term trends in player development.
The soon-to-be-published study showed that on average, the age of a top-100-ranked athlete has increased, at a rate of around one year per decade, over the past 35 years.
ISEAL researcher Dr Michael Bane said this included top-ten players Roger Federer and David Ferrer - both over 30 years old - and last week's Brisbane International winner Lleyton Hewitt, who is 32 years old. Meanwhile 35-year-old crowd favourite Tommy Haas maintains a world ranking of 12.
"As the world's top tennis players will again assemble on Monday to compete for the coveted Australian Open title, keen observers may notice a change: to put it bluntly, tennis players are getting older," Dr Bane said.
He said while this initially seemed like good news for tennis player, a closer look revealed otherwise.
"Our results suggest the change is primarily the result of athletes taking longer to reach a top 100 ranking, rather than an increased total career length," Dr Bane said.
"Put simply, a tennis player's 'window of opportunity' for achieving a top 100 ranking is narrowing, and it's the younger athletes who are being shut out."
Numbers published recently by the Association of Tennis Professionals (ATP) show what effect this trend has had on the competition: In 2013, only four of the 64 top-tier tournaments were won by athletes under the age of 24.
The average age of the current top 10 is 28 years.
"For our Aussie young guns such as Nick Kyrgios and Thanasi Kokkinakis it may mean a longer road to the top compared to those that came before them. The days of the 17-year-old Wimbledon champion are behind us and we would probably do well to adjust our expectations accordingly," he said.
See the full version of this article, You'll never see another teenage tennis champ - here's why, on the Conversation website.