Wednesday 31 October 2012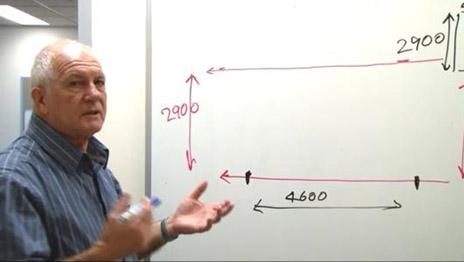 Not seeing the relevance in the real world, many college students discontinue core engineering subjects, maths. After all who needs maths when you have a calculator? Overwhelmed by prospective of the complex maths equations as part of their courses, some dismiss the option of a future in engineering.
Victoria University is committed to providing students with the support required to ensure success. As a team, we are committed to providing a dynamic and responsive approach to skills development.
Doing the best for students is a driving force for Pat Cook, part of the teaching team for School of Engineering and Industrial Training, " I love working with today's students" he says "even the cheeky ones! The youth have a different attitude and commitment to work, that's not necessarily a bad thing."
Many of the courses at VU allow for self-paced learning, this presents a challenge of repeating information consistently as students reach their individual learning targets. Mr Cook has created an innovative solution to this issue, a series of video tutorials that students can refer to whilst in class.
"It is an effective teaching tool for our students" says Pat, "In a self-paced learning environment students arrive at a unit at different times, rather than repeating the same information, students can take control of the delivery and the teaching staff are free to assist students with some of the more complex techniques."
The university has a very practical approach to learning, combining theory with practical to ensure strong understanding. VU has developed a training program where students can see the techniques being implemented, showing the relevance of the training, retention and understanding increases leading greater success.
The School of Engineering and Industrial Training offers engineering courses from Certificate level through to Advanced Diplomas in Electrical, Mechanical and Civil.
Contact our team for more information on studying Engineering - Fabrication
David Scott
Phone: 99197242
Email: [email protected]