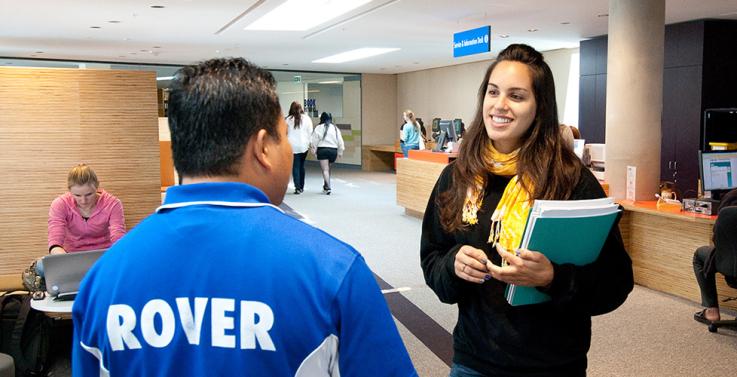 We have a range of facilities and services to support learning and to help you get the most out of university life. Don't ever be afraid to ask for help – that's what we're here for.
Wellbeing & advice
We can help you with different aspects of your physical, emotional and psychological well-being. We're here for you if you need somebody to talk to – even if it's about personal matters not relating to your course.
We can also provide confidential support in these areas:
Academic support & development
The Department of Academic Support & Development provides a range of face-to-face and online language and learning support for all students. They can help you with:
university assessment tasks
writing skills
English language skills
time and study management techniques
Housing & finance
Our Student Housing Service provides students with free advice and assistance when looking for housing, and provides advice on tenancy issues.
If you're having a hard time financially, we have professional staff who can provide you with financial advice and assistance with study and living costs.
If you're looking for student housing, you can browse our Housing Database for listings of housing vacancies around each of the Victoria University campuses.
International student support
We understand the challenges international students sometime face adjusting to a new culture and environment, and our dedicated International Student Support team will support you from your arrival through to when you become an alumnus.
They can offer you:
free airport reception service on your arrival in Melbourne (this must be pre-booked)
assistance and support on cultural issues and your transition to life in Melbourne
support and encouragement
a range of social activities and programs