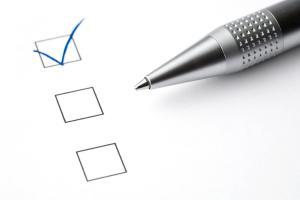 On the 22 August 2011 the University opened the nomination process for a new student member of the VU Council. At the close of nominations on 2 September 2011, more than the required number of nominations were received so a Ballot have been declared.
All enrolled students are entitled to vote for the student representative to the Council and we encourage you to vote as the role of the nominated student is extremely important and valuable.
The Victoria University Council is the governing board of a large public institution and Council members are directors of this board. As such the student who becomes a member of the Council joins a group that makes decisions about the future strategic direction of the institution and as a member of Council they will work closely with the University management to develop a world class institution. There are many future challenges ahead for the University and therefore the Council must be proactive, informed and highly engaged in order that it can fulfil its role in a dynamic environment.
Voting
The Ballot will be conducted between Monday 19 September 2011 and Friday 30 September 2011 (9.00am to 5.00pm Monday to Friday)
To vote, all you have to do is attend the nominated polling place, present your valid 2011 student ID card (or other proof of 2011 enrolment) and you will be provided with a Ballot Papers and voting instructions.
You can cast your vote at the Libraries on the campuses listed below:
City Flinders
City King
City Queen
Footscray Park
Footscray Nicholson
Melton
Newport
St Albans
Sunshine
Werribee
Werribee Training Centre
If you encounter difficulties in voting at a prescribed destinations or times, please contact Mr Cameron Phillips on 9919 4135.