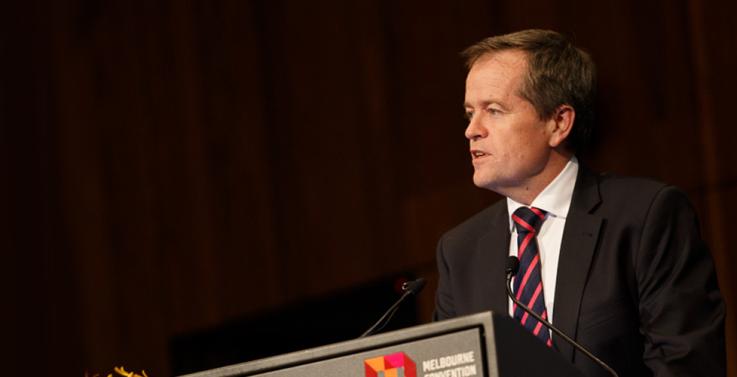 The Minister for Education and Workplace Relations Bill Shorten sees opportunity in Asia for a post mining boom Australia.
Speaking Thursday night during Victoria University's two-day Victoria and the Asian Century Conference, Minister Shorten said he was often questioned about the future of Asia: Is China going to become the biggest economy in the world? Bigger than the US? Is India going to be bigger than China? Are we seeing The True Great Leap Forward – where the economies left behind by the Industrial Revolution don't just catch up but leapfrog ahead?
"In a word: Yes," Minister Shorten said. "But the Asian Century is about so much more than China. India, Indonesia, Japan, South Korea, Malaysia, Thailand and China have a combined population of around 3.1 billion people: that's nearly half the world's population."
Those seven nations account for around a quarter of the global economy. By 2050, it is predicted they will account for 45% of global GDP.
"But we are not just talking about growing economic power. The Asian Century represents a cultural shift too," he said.
"See the explosion of India's Bollywood movie scene or the Korean Wave music phenomenon. The recent success of the Korean pop song 'Gangnam style' is breathtaking. The video has over 1.7 billion views on YouTube, the most ever. Worldwide sales in excess of 5 million copies. This is a song with only a handful of English words."
Minister Shorten said this global market action powered by the rise of Asia was far from over: Asia's middle class is estimated to increased from half a billion people to 3.2 billion by 2030: a middle class equivalent in number to the current combined populations of China, India, Indonesia, Japan, South Korea, Malaysia and Thailand.
"Those 3.2 billion men, women and children will be the epicentre of the global economy. Those 3.2 billion men, women and children will create unprecedented demand for quality services – from health to education to finance to tourism – and unprecedented demand for quality products and produce."
Minister Shorten said this was why the end of the Mining Boom was not a crisis, but a challenge.
He said Asia's super middle class would create a boom in goods and services trade measured in decades, not years and that if we were smart – if we have the right policies and make the right investments – Australia would be part of that long boom.
"The world we live in isn't black and white or preordained. It's complicated, messy and up for grabs.No one owns tomorrow. The future has to be planned for, worked towards and earned," he said.
Minister Shorten pointed out that we're an attractive destination for students from Asia: Nine of the top 10 countries that send international students to Australia are from Asia. Education is a growth industry: International education already contributes $4.8 billion to Victoria's economy every year – and is responsible for an estimated 50,000 Victorian jobs.
Only 10% of Chinese students are currently studying abroad today, but that number is expected to jump to 68% over the next five to ten years. This will create enormous opportunities for the higher education sector – and strengthen Australia's links with the region.
"Asia is not a dollar sign or a market. It's a place with different histories, cultures, religions, languages and expectations. We won't succeed with a 'fly-in, fly-out' mentality towards Asia," Minister Shorten said.
"Our future prosperity depends upon the national conversations we have and the national decisions we make. Everything matters. Everything's at stake. Nothing can – or should – be taken for granted. Together, let's seize the Asian Century."