Wednesday 27 November 2013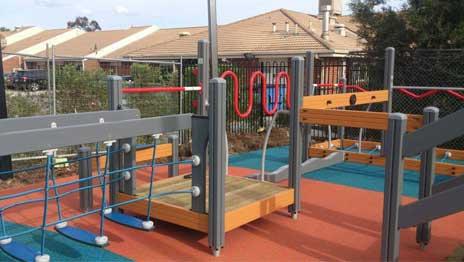 A new study by Victoria University will investigate the effectiveness of exercise parks specifically designed for older people in reducing the risk of falls and improving strength and balance.
Falls are a leading cause of disability among older people. Physical activity and exercise can reduce the risk of falls and get people stronger and healthier. They also improve community connectedness and social skills, and reduce isolation and loneliness.
However many elderly people are not regularly engaged in physical activity.
To change this alarming trend, Victoria University is conducting research into Senior Exercise Parks as a means of reducing the risk of falls and improving strength and balance.
If you are interested in taking part, you will need to:
live in Melbourne's western suburbs

be aged between 60 - 90 years old

be generally active, but do not exercise regularly
Group session details
Two groups will be involved in this study – an intervention group and a control group – to which participants will be randomly allocated.
Both groups will be required to attend three sessions in Footscray that will take approximately two hours each. In these three visits, we will evaluate your:
muscle strength
functional and balance capacities
general health status
You will attend your first visit after you have been recruited to the study. Two subsequent visits will occur 18 weeks after your initial visit, and then again two months later.
If you are allocated to the intervention group you will be asked to attend the St Bernadette's Community Respite House (Sunshine North) for two visits per week (1 to 1.5-hours duration each session) for the duration of 18 weeks.
Register
To register your interest, please contact Myrla Sales from ISEAL at Victoria University at [email protected].
Find out more information about the Senior Exercise Park project.