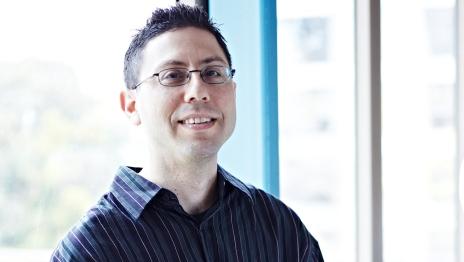 A Victoria University academic has been running to raise money for research into cardiovascular disease.
Dr Itamar Levinger, whose research focuses on the effect of physical activity on controlling blood sugar levels, joined thousands promoting healthy living and raising money for charity in The Age Run Melbourne on Sunday July 27.
Dr Levinger said he ran the 5km circuit as a sign of support for the fight against heart disease, which has profound impacts on individuals and communities.
"I'm happy to be involved in such an important cause because we really need to support more research into the prevention and treatment of cardiovascular disease - Australia's single biggest killer," Dr Levinger said.
Dr Levinger was part of a small team of promising young researchers chosen to represent the Heart Foundation and raise money for their lifesaving research. You can still make a donation to help Dr Levinger's fundraising effort.
He was recently awarded a 4-year Heart Foundation Future Leader Fellowship, which are designed to support the best and brightest cardiovascular researchers as they build their research capacity and become leaders. This prestigious appointment was based on the promising results of his research into physical activity's effects on bone metabolism, sugar control and cardiovascular risk, which he conducted as a Heart Foundation Postdoctoral Research Fellow between 2012 and 2014.