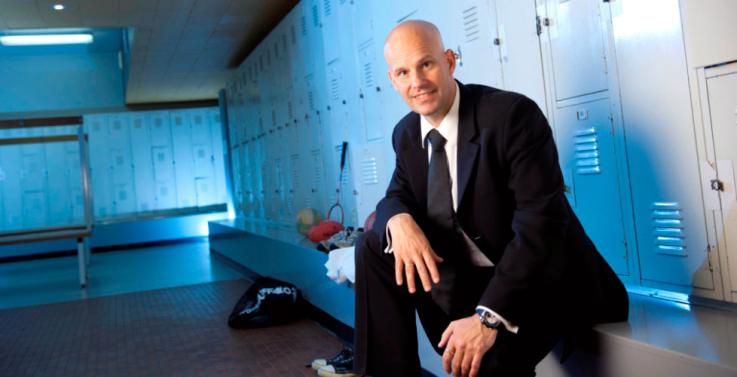 Institute for Sport, Exercise & Active Living director Professor Hans Westerbeek has welcomed Swimming Australia's announcement of an independent review for Australian swimming, following a smaller-than-expected medal tally at London's Olympics.
"Swimming Australia's move to comprehensively review its Olympic campaign may well be prescient and leading the way for other sports to follow," Professor Westerbeek said.
In an article published on The Conversation Professor Westerbeek said while Australia's 10 medals in the pool should be applauded, there was evidence to show the rest of the world was catching up in both elite swimming and sports development generally.
"Some 30 years of Australian Institute of Sport strength may have come to the point in time where the initial benefit of leading is turning into a weakness," he said. "That is, we might not be sufficiently able to change with the times and innovate in order to stay on top."
He pointed to a global research project by the Institute of Sport, Exercise and Active Living at Victoria University and the Australian Sports Commission that was investigating sport policy factors leading to international sporting success.
It shows that while Australia's investment in elite sport has continued to grow other countries, such as South Korea, Japan, France and Brazil, have dramatically increased their focus on and investment in high-performance preparation.
Many countries have also started prioritising investments in sports such as swimming, where there are many medals to win, to optimise their return-on-investment ratios, he said.
"Put succinctly, international competition is getting more intense. Combine this with the fact Australia has a talent pool of 22 million to tap into, compared with almost 50 million in South Korea, 128 million in Japan, 66 million in France and 200 million in Brazil: Such numbers give you an idea of what we're up against," he said.
Professor Westerbeek said the simple solution was to convince the federal government or Australian companies that more resources were required to keep the Australian (coaching, sport science, administration) talent home and to recruit some of the best overseas talent to come and work in Australia.