Thursday 26 September 2013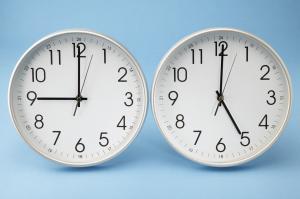 Researchers at Victoria University are investigating if shift work is a risk to your health.
Exposure to shift work is common and increasing, with more than 1.4 million Australians working outside 'normal' working hours. Importantly, several epidemiological studies have related shift work as a risk to develop cardiovascular diseases such as obesity and diabetes. However, no study has investigated this issue under controlled conditions in humans. Thus, for the first time we are investigating the impact of short exposure to shift work related with cardiovascular function.
If you are interested in participating in this study you will be :
a healthy person between 20 and 40 years old
asked to live for eight days in a laboratory at Victoria University, Footscray Campus.
The laboratory is fully equipped with TV, DVD and internet access so you will be able to read, listen music, study, work and play games during the day. You will also be allowed to leave the laboratory for one hour per day.
All food and drink will be provided by researchers.
If you participate in this study you will:
obtain free information about how much energy you spend under basal conditions (basal metabolic rate), as well as information about your glucose and insulin response (risk to develop diabetes) under resting conditions.
be compensated with $500 for travel and inconveniences.
This study involves the use of invasive techniques such as catheters for blood sampling as well as muscle biopsy.