Research Highlights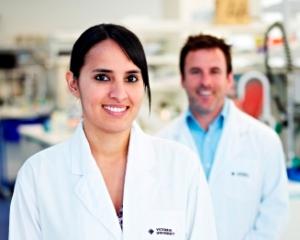 Wednesday 13 February 2013
A new publication is celebrating some of Victoria University's best research.
The new publication, Research Highlights, features 20 stories on some of the most interesting and high profile research from across the University.
Pro Vice-Chancellor (Research) Professor Warren Payne said the researchers featured were making a difference in the world by embracing the principals of excellence and meaningful collaboration.
"Whether working alongside pre-school teachers in education, Olympic athletes in performance training or the Chinese government in sustainability planning we take our partnerships seriously, because we know they are the key to relevant research and real-world outcomes," Professor Payne said.
He said meaningful collaboration, quality and impact were the hallmarks of Victoria University research featured in this publication but also in many projects not included in it.
"For that reason we should also celebrate the breadth and depth of quality research across the University and focus on continuing that momentum in our research growth in the year ahead," he said.
Late in 2012 the Australian Research Council rated Victoria University 'well above world standard' (ERA rating 5) in human movement and sports science, electrical and electronic engineering and pharmacology and pharmaceutical science. VU also rated 'above world standard' (ERA rating 4) in both applied mathematics and medical physiology and 'world standard' (ERA rating 3) across 10 other areas.
Through its institutes and research centres the University continues to grow capability around the research focus areas of:
sustainable environmental technologies
applied informatics
food and nutritional sciences
creative arts and writing
education, diversity and lifelong learning
medical and health sciences
strategic economics
diversity and wellbeing
sport, exercise and active living
supply chain, logistics and transport.
A steady increase in Australian competitive grant funding and significant support provided by the Commonwealth government's Collaborative Research Network (CRN) initiative have also been significant boosts for Victoria University research.
Meanwhile new graduate research initiatives including coursework components in PhD programs and extra peer support from Research Ambassadors ensure development of junior researchers continues from the bottom up, he said.
"Our vision is for an excellent, engaged and accessible university with world-renowned research providing creative, evidence-based solutions where they're needed," Professor Payne said.
"Research Highlights celebrates the hard work of researchers and commitment of research partners that is already making that vision a reality."
The Research Highlights publication is produced by the University's Office for Research. For copies of the publication or to discuss research opportunities contact the Director of the Office for Research, Donna Hannan.