Thursday 14 February 2013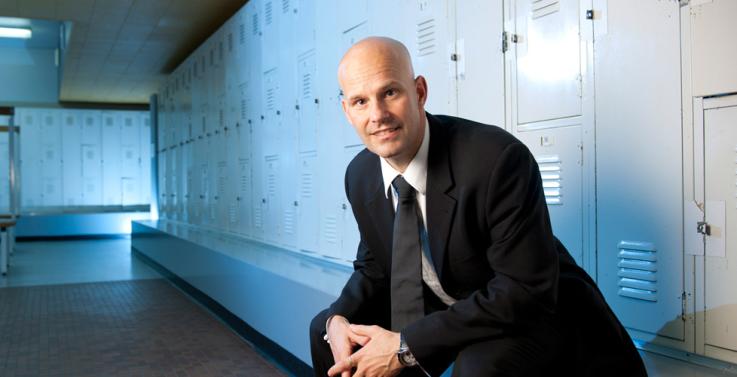 A leading sport business expert says maintaining a level playing field in sport, where drugs and money do not influence results, is crucial to its commercial success and must be protected.
Professor Hans Westerbeek, Dean of Victoria University's College of Sport and Exercise Science, said that to recover from the current crisis more checks and balances were needed to protect the integrity of Australian sport as a brand.
"We have to better understand how to design and build a system that has checks and balances of independent making, where gambling is sidelined in the same way that tobacco has been, with strong integration of national and international doping agencies, and last but not least, the further criminalisation – leading to legislation – of workplace misbehaviour of elite athletes," Professor Westerbeek said.
The 'hyper commercialisation' of sport, which began slowly with televised sport then gained pace with the internet and social and digital media, naturally led to the issues we were seeing now.
"Sports as a product – a battle between attractive and desirable super athletes with an uncertain outcome – combined with access to global mass markets through superfast internet and new media naturally leads to those wanting a piece of the action and to capitalise on it," he said.
But in the US, where hyper commercialisation was most advanced, more rigorous and all-encompassing doping controls and detection, salary caps, drafts picks, and a stringent selection of viable market locations for sporting franchises were examples of 'equal competition' tools successfully applied to maintain at least the illusion of a level playing field, he said. Meanwhile, gambling on NFL matches is not endorsed or facilitated, and gambling ads on television continue to be banned.
"These steps are necessary for commercial reasons because 'uncertainty of outcome' is critical to the attraction of the game, without it there is no real sport product," he said.
He said the current woes of Australian sport could be seen as growing pains of its increasing commercialisation. However, the US had shown this process also carried the need for strong steps to maintain a level playing field.
"This would go a long way in leading the development of a sport industry in which elite performance continues to be valued, revered, applauded and admired, but for all the right reasons – because the performance is one of human capacity pitched against each other at a level playing field," he said. "This is the product that must be protected."