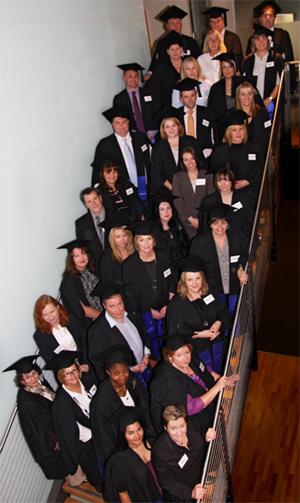 The 2010 Public Sector Management (PSM) Program Graduation Ceremony was held on Wednesday 17 November at VU's City Flinders Campus.

This postgraduate qualification is a leadership program that requires high levels of commitment. It involves written assignments and a work-based project.

Professor David Lamond, Executive Dean, Faculty of Business and Law hosted the graduation ceremony on behalf of VU, and congratulations were delivered to the graduates by Mr John Cross, Chair, Victorian Local Leadership Group.

The Guest Speaker was Mr Stephen Sedgwick, Australian Public Service Commissioner. Tracey Connolly (Department of Transport) spoke on behalf of the Graduates, discussing her PSM Program Journey.

A Graduation Booklet commemorating the 2010 ceremony contained details on all the graduates and their work-based projects.