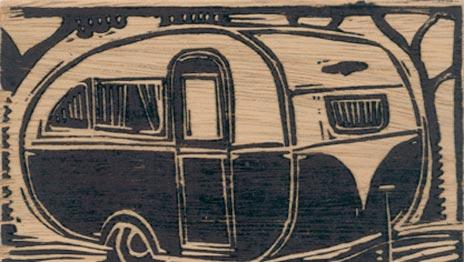 The School of IT and Creative Industries has once again had success with the Silk Cut Awards, presented by the Glen Eira City Council.
Bridget Hillebrand, who teaches printmaking and drawing in the Visual Art program in the School of Creative Industries, has had a print selected to be included in the exhibition of finalists for this year's Silk Cut Open Awards.
The good news continues with a series of prints by Lin Tobias, second year Visual Art student being selected for the 2012 Silk Cut Student Tertiary Award. Lin's art work has been selected a number of times for this prestigious Print Award.
The Silk Cut Award was introduced in 1995 to promote the making, appreciation and understanding of contemporary linocut printmaking in Australia.
This year's exhibition will be held at the Glen Eira City Gallery from the 8 - 23 September 2012 with opening night on Friday 7 September from 6.00pm to 8.00pm.