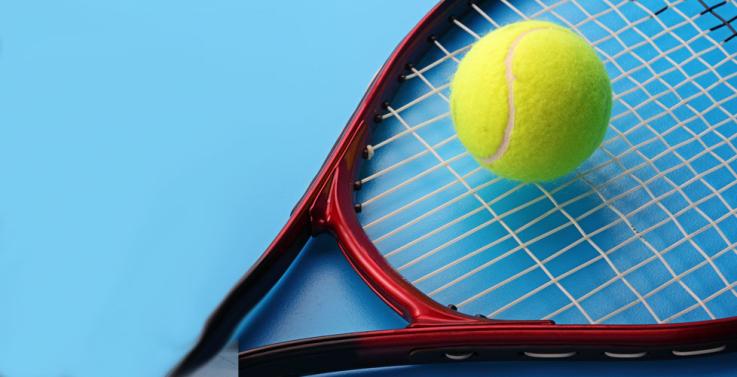 The world's best tennis players have descended on Melbourne for the Australian Open – and so have the statisticians.
Victoria University Research Fellow Dr Michael Bane said sports data science was one way to establish some semblance of order from the chaos that is professional sport.
"By analysing ATP ranking data going back to the inception of the ranking system in 1973, we are able to gain some insight into how players of different eventual skill progress in their early career," he said. "This analysis technique, known as "Bayesian networking", is a highly versatile and adaptable mathematical tool which can be used in a range of applications – from image processing through to medical diagnostics."
A joint study by Victoria University's Institute for Sport, Exercise and Active Living (ISEAL), the Australian Institute of Sport and Tennis Australia's Sport Science and Medicine Unit recently analysed rankings in the male competition, largely because of the greater volume of data currently available.
"Ranking progression of tennis athletes is incredibly variable, particularly in their early career: Rafael Nadal and Jo-Wilfred Tsonga achieved ranks of approximately 50 and 800 respectively by the end of their second full year on the ATP tour, yet both still managed to reach the top ten," Dr Bane said. "This variation makes life difficult when attempting to predict future success, but analysis shows that the top 10 cohort are the most easily distinguishable group of players."
Of the top-10-ranked male players at the end of 2012, seven had achieved a rank inside the top 50 in their third full year on tour. Most of these athletes were of sufficient quality to achieve an ATP ranking at a very early age (generally 16 or 17 years old), and thus these high ranks are also achieved at very early ages.
After their sixth full year on tour, eight of these athletes had actually achieved a top ten ranking.
Dr Bane said this type of information could be used to track and compare the progression of athletes. For instance, Bernard Tomic was ranked inside the top 50 during his third full year on tour, setting him on a path that is somewhat indicative of a top 10 ranking ascent.
"But it's important to remember that Tomic remains seven years younger than the current average age of the top 10 – 26.9 years old – and it could be argued that he has time on his side. What is certain is that athletes follow highly variable trajectories before reaching their prime," he said.
He said distinguishing top 100 athletes from those who will not reach that milestone is much more difficult: It involves much more complex analysis since the path these athletes take are much less obvious at early ages.
"The discipline of sports data science is still very much in its infancy. In the future we hope to be able to predict, with greater certainty, just how well players will progress," he said. "By doing so, we'll be able to ensure Aussie sporting talent doesn't go to waste."
Dr Bane's full article is available on The Conversation website.