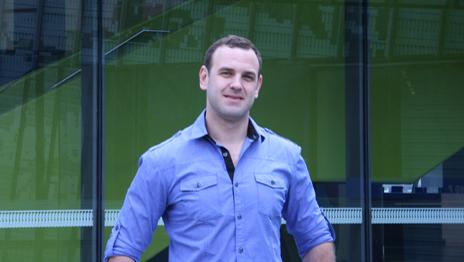 Victoria University researcher Dr Matthew Varley has taken out the prestigious Australian Institute of Sport (AIS) Robert T Withers PhD Scholar Award.
A PhD student from VU's Institute of Sport, Exercise and Active Living (ISEAL), Varley was named a dual recipient of the award for his PhD thesis on acceleration and fatigue in soccer.
The award recognises exercise physiology research that will have a substantial impact on Australia's sporting success.
"It's hard to measure the impact of your research, so to have it recognised by such an elite sporting organisation is quite humbling. I got into sports science research because of my love of soccer, so it's really exciting to know that my research translates onto the field," says Varley.
Varley's thesis focused on developing new techniques to analyse the movements performed by team sport athletes. He investigated the accuracy and reliability of popular GPS technology for measuring instantaneous changes in speed to quantify the movement of A-league players during competition.
"Our key finding was that high-intensity actions such as accelerations primarily occur at a low speed. Typically in match analysis, high-intensity activity is only considered to occur when an athlete is running at a high speed. Therefore, high-intensity activity is often underestimated in match analysis."
The award also recognised several match analysis research projects Varley conducted with supervisor Associate Professor Rob Aughey, Dr Tim Gabbett (ACU), the AIS, Melbourne Victory, Melbourne Heart and Perth Glory football clubs.
"Victoria University has provided me with an incredible level of assistance during my PhD, in terms of facilities, support staff and supervisors. The conference support offered during each year of my PhD enabled me to initiate collaborative projects with a range of researchers," he says.