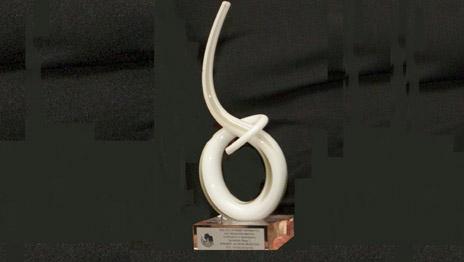 Personal Services Students from VU triumphed at the 2012 HBIA Apprentice, Student and Educator Awards, winning 5 of the 8 award categories.
The Annual Awards, held this year at Leonda by the Yarra, are held by the Hairdressing and Beauty Industry Association (HBIA). They are an opportunity to celebrate the outstanding students, apprentices and educators working in the trade.
The HBIA Apprentice, Student and Educator Awards provide an opportunity for industry leaders to recognise Registered Training Organisations and young achievers and encourage all who enter the industry to strive for excellence.
The judging panel were impressed by the great ability of the 2012 nominees. The high calibre of the competition made selecting the winners a difficult task.
Victoria University had multiple finalists in all three Makeup categories and were placed first in all three. VU students also topped the apprenticeship section.
"It's an outstanding achievement for all involved" says Philip Crisp, previous Head of School of Service Industries, "These results are a tribute to the expertise and dedication of VU Staff."
The winners list
VUIT offers courses in a variety of personal services occupations including hairdressing, salon management, make-up, fashion modelling, and beauty therapy. Our team of professional, highly qualified educators are committed to providing you with the skills you need for a career in this industry.
Phone: +61 3 9919 7980.
Email: [email protected]