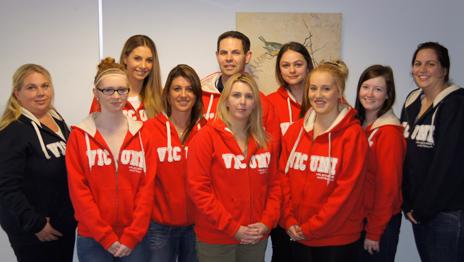 Ten Diploma of Nursing students will head to Vietnam on 21st September to 4th October 2012 for the inaugural Victoria University Study Tour.
Students will be volunteering in Hoa Binh Peace Village, an orphanage for disabled child victims of agent orange, the National Paediatric Hospital in Hanoi and 'Blue Dragon,' an NGO working primarily to return trafficked children to their homes and education. Students will also examine health issues of minority hill tribe communities.
Students and teachers are also collecting nursing equipment for the paediatric hospital, e.g. stethoscopes, torches, scissors, digital thermometers and the like.
If you would like to assist in any way or would like some further information please contact Dr Sue Kristy at [email protected] or on +61 3 9919 2062.