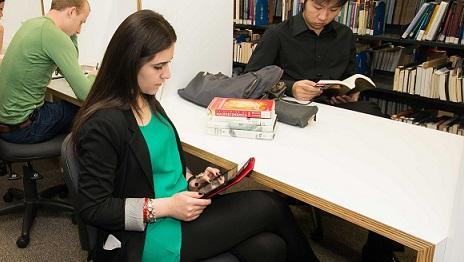 VU Library has added new e-books on sport and exercise science, and health and biomedicine.
Black and Proud: The Story of an Iconic AFL Photo
The impact of indigenous footballer Nicky Winmar's historic response to racism. Victoria University's Matthew Klugman, Senior Lecturer, College of Sport & Exercise Science, co-authored this book with University of Queensland's Dr Gary Osmond.
The complete guide to behavioural change for sport and fitness professionals
How to persuade those reluctant to exercise, and motivate those who started exercising.
Caffeine for sports performance
Pros and cons of using caffeine, usage guides, health advice, performance effects.
Global mental health: principles and practice
Scientific foundations including the history of the field from antiquity to its most recent developments, and practice.
Studies on Alzheimer's disease
Current diagnostic tools, laboratory methods and technology, prevention and treatment.
e-books are online books that can be accessed online 24 hours a day seven days a week and can be found through Library Search the search tool available on the Library's homepage.