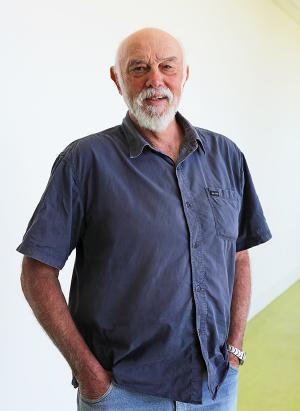 A new book follows the adventures of an Irish nationalist rebel shipped off to Van Diemen's Land as a convict in the early 1800s.
Robbed of Every Blessing, written by Victoria University Honorary Professor in Politics and History John Tully is a dark tale of power, rebellion and unlikely alliances set in Ireland and Van Diemen's Land in the aftermath of the Napoleonic Wars. The title is taken from a traditional song about transportation to the island.
"There is an anti-imperialist theme running through the book, which also deals with the dispossession of the Tasmanian Aborigines," Professor Tully says. "Although at first glance it may look like a collection of stories - and in a way it is - it is a unified whole, with different characters with different points of view."
You can now listen to an interview with Professor Tully and even hear him read an excerpt from his book online.
Robbed of Every Blessing is Professor Tully's third novel and later this year he will have published nine books in all, including both fiction and non-fiction historical research.
His France on the Mekong was a history of the French colonial period in Cambodia, while The Devil's Milk: A Social History of Rubber, which came out of his research into rubber plantations in France on the Mekong is a social history covering several continents. The book Silvertown, published last year, was a spin-off from The Devil's Milk and deals with a forgotten strike of rubber and telegraph workers in 1889 in London's East End.
"All of my writing has a left tendency and Robbed of Every Blessing is no exception. It fits into the broad anti-imperialist and 'history from below' themes in my non-fiction research. My next book, which will be published later this year in New York, is a history of the period of white settlement and American Indian dispossession in the Akron district of Ohio. The book, entitled Stealing the Cuyahoga, also deals with the ecological consequences of settlement."
Robbed of Every Blessing will be launched by Associate Professor Bronwyn Cran, Dean of the College of Arts at Victoria University, at 5.30 PM Thursday 30th April at the Sun Bookshop in Yarraville.