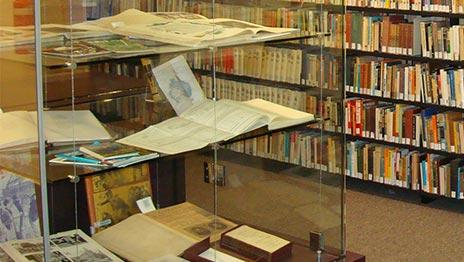 Social history and literature are highlighted in a recent donation by VU's Dr Ian Syson.
The Victoria University Library has received a donation of letters, written by Realist writers, from Dr Ian Syson in the College of Arts. The donation will allow researchers, writers and historians to explore the connections between Australian writers and left-wing thinkers.
Dr Ian Syson is a senior lecturer in Communication and conducted research on the Realist writers, their publications and their groups. His research resulted in the published article, 'Out from the shadows: The Realist Writers' movement, 1944-1970, and communist cultural discourse' (Australian Literary Studies, October 1992, Vol. 15 Issue 4, p333-351). He recently donated copies of Dorothy Hewett's and Ray Verrills' letters to the Library's Special Collections.
Dorothy Hewett was part of the Realist Writers group and corresponded with novelists, playwrights and poets over the period of 1960-1990. The letters illustrate her pivotal role as a writer and thinker, with discussions about left wing politics and philosophies.
Politics is also the focus of the letters written by Ray Verrills, editor of The Realist journal in the 1970s. His letters consist of descriptions of people and places, and observations of the political climate in Europe, which he visited in 1966.
The donated letters will soon be added to the Ray Verrills collection, located in the Special Collections Room, P402, at the Footscray Park Campus Library of Victoria University.
The Verrills collection is a research collection and the items cannot be borrowed but may be used in the Footscray Park Library. To make an appointment to use the Verrills collection, please contact librarian Mark Armstrong-Roper:
Phone: +61 3 9919 4809 (during office hours)
Email: [email protected]